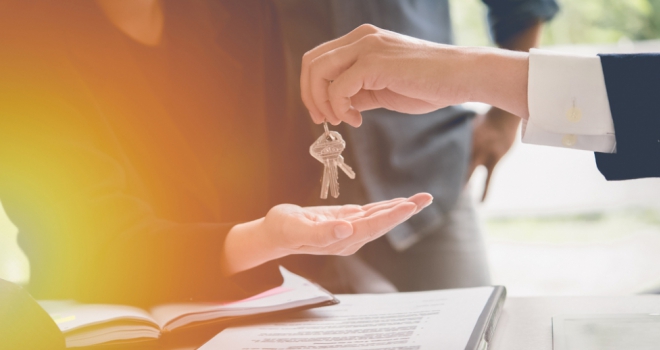 New research from Propertymark today reveals that a worrying number of Brits assume all estate agents, letting agents and landlords are regulated.
Propertymark asked Brits who have bought, sold or rented a property in the last five years about their experiences with letting agents, estate agents, and landlords, revealing that 54% have faced issues.

Over one million homes were bought or sold in England and Wales in 2016, a clear majority of which will have involved an agent. However, the research found that 37% of buyers and sellers, and 42% of renters didn't consider whether their agent was part of a professional body such as Propertymark before progressing with their transaction.

For 42% of renters it didn't cross their mind to ask; one in six (14%) wrongly assumed all agents were regulated. Of the 55% who faced issues with their property, 57% hadn't checked if their agent or landlord was indeed covered, leading to issues such as:
- Waiting a long time for any issues with the property to be fixed (38%)
- Struggling to get old items replaced (20%)
- Not getting their full deposits back – and not being given a reason why (12%)

Those who did check if their agent was a member of a professional body lucked out with shorter waiting times when things needed fixing in their property; with issues typically being addressed within a week (41%). By contrast, only 25% of those who didn't check had their issues solved within a week.

47% of buyers or sellers checked if their estate agent was regulated before moving ahead with the sale or purchase. As with renters, 37% didn't think about it, while 14% prioritised the property and went with the agent because they were attached to the home they wanted to buy. 53% encountered issues such as bad communication (19%), feeling as if the agent didn't care about them (12%) and feeling pressurised (10%).

On top of this, 70% of buyers worry that their sale won't go through, even after the offer has been accepted, which – according to the Ministry for Housing, Communities and Local Governments costs buyers between £695 and £744 and sellers £582 to £7403. Concerns over gazumping, and a sense of mistrust between buyers and sellers also plague property sales making some transactions uncomfortable for all involved.

Mark Hayward and David Cox of Propertymark comment: "Choosing a property, whether it's to buy or rent, is a huge financial commitment and can be overwhelming, especially for first timers. We almost always go with the agent attached to a property if we're buying or renting, but it's important to at least ask the question. Property transactions almost always takes longer than expected, and you may be forced into negotiations mid-way through the process – particularly for buyers.
Your estate or letting agent should be there to guide you through the process and make it as smooth and pain-free as possible, which all Propertymark Protected agents will endeavour to do. The number of buyers, sellers and renters checking to see if their agent is regulated has improved since 20144, but it's still worrying that so many people assume all agents are members of a professional body, such as Propertymark, and aren't considering this when choosing an agent.

It's really important consumers look for the 'Propertymark Protected' logo when choosing an agent; it means they're dealing with a professional who has opted for regulation in an unregulated sector and it will give them peace of mind that their money is protected."