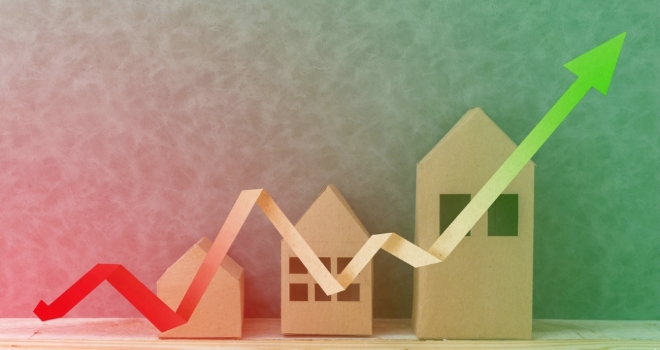 With light clearly visible at the end of the Brexit tunnel, it's fair to assume that confidence in the UK property market is returning in some form.
According to the latest report from Home.co.uk, prices are up in almost all regions and the market is gaining momentum. Whilst an uptick may be anticipated on a seasonal basis, the year-on-year figures show that market conditions are improving over and above expectations.
Ultra-low stock levels remain a key driver in both the sales and rental markets. The total stock of property for sale in England and Wales is now down 10% year-on-year. London is still the worst hit, with 21% less property on the market than a year ago. In parallel, the lettings market has 18% less stock entering the market and London is also suffering the most, with the supply of newly available rental properties down 24%.
Without doubt, supply has slumped below the level of demand in both sectors and this situation has clear implications for significant upward price adjustments in the London sales market and further dramatic rent hikes over the course of 2020.
The overwhelming demand for the few rental properties available is inflating rents across much of Greater London (29 of 34 boroughs showing increases above 2.5%) and our analysis shows that rent hikes continue to spill over into the South East (now up 10.0% year-on-year). Expect this rental trend to continue throughout 2020 and house prices to follow in their wake as yields improve rapidly.
Annualised mix-adjusted average price growth across England and Wales currently stands at +0.9%; in February 2019, the annualised rate of increase in home prices was -0.2%.
Home.co.uk found that South East and East of England lead the charge with a month-on-month price hike of 0.8% in each region, followed by Wales and Yorkshire (both showing increases of 0.7%). The largest falls in the number of new instructions year-on-year are in the North West and South West.
Scarcity is a problem for home seekers in the rental sector too. The supply of newly available rental property is falling across the UK and is now down 18% year-on-year. Competition for the dwindling number of available properties to let has driven up the mix-adjusted UK average rent by 8.2% in just twelve months.
Typical Time on Market for England and Wales is falling and is now just two days longer than in February 2019; Home.co.uk expect this measure to fall markedly as confidence continues to improve. Yorkshire is currently the UK's best-performing region, eclipsing Wales with an annualised rise of 3.1%.
East of England remains the UK's worst-performing region but this month's leap of 0.8% suggests confidence is returning; the average asking price for the region is now only 1.5% lower than twelve months ago.