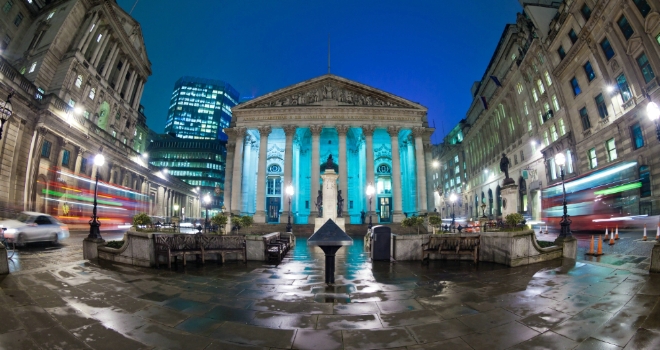 The latest report from the Bank of England has revealed that, during October, remortgaging approvals increased to the highest figure seen since October 2008, hitting 51,593.
According to the figures released, strong remortgaging levels ahead of the predicted Bank Rate rise meant the total number of mortgage approvals increased compared to the previous month, despite purchase approvals falling to a 14-month low of 64,575.
Net lending was broadly unchanged at £3.4 billion in October, which the Bank says was supported by growth in gross lending and repayments due to increases in remortgaging activity.
Jeremy Duncombe, Director of Legal & General Mortgage Club, commented: "These were the final set of figures before the Bank of England raised the base rate to 0.5%. Any spike in mortgage approvals could therefore be a result of borrowers rushing to lock in a fixed-rate deal before rates increased. It will therefore be interesting to see what next month's figures show."
John Phillips, Just Mortgages and Spicerhaart group operations director, said: "As a Bank of England rate rise became more realistic public perception increased and with it the need to ensure they had the best mortgage deal in place for the longer term. Although there has been an increase in first-time-buyer activity, remortgage volumes are definitely a key component that is keeping the market at this level.
The opportunities that remortgages will provide to brokers in the coming months cannot be overstated. The budget announcements might have been good for first-time-buyers, but supply is still a big problem. Although the government's plans are admirable, we cannot build new houses overnight. Until more homes get into the supply chain there is little opportunity for many homeowners to move up that chain. Advisers will need a good back book, and contact strategy, if current levels are to be sustained."
Jeremy Leaf, north London estate agent and a former RICS residential chairman, says: 'These figures are quite encouraging as they show lending was stable at a time of year when one might have expected it to dip, and despite rising interest rates and economic and political uncertainty. The increase in approvals indicates buyers are continuing to demonstrate confidence in the market and an intention to purchase.
'We are seeing this pattern repeated on the ground. Transaction times may be lengthening but we still notice a determination to proceed with transactions, provided terms are fair and seen to be fair by both parties.'
Mark Harris, chief executive of mortgage broker SPF Private Clients, says: "As we head towards Christmas, the mortgage market continues its steady progress, which is very encouraging. Mortgage rates continue to be competitive despite the base rate rise earlier this month, and with a further interest rate increase not likely anytime soon, we can't see this situation changing. Much depends on Brexit negotiations and how well they proceed.
The Budget gave a welcome boost to first-time buyers with the stamp duty break. With Barclays following up with the reintroduction of 95 per cent loan-to-value deals, there is plenty to entice them onto the ladder, assuming they can get a deposit together."