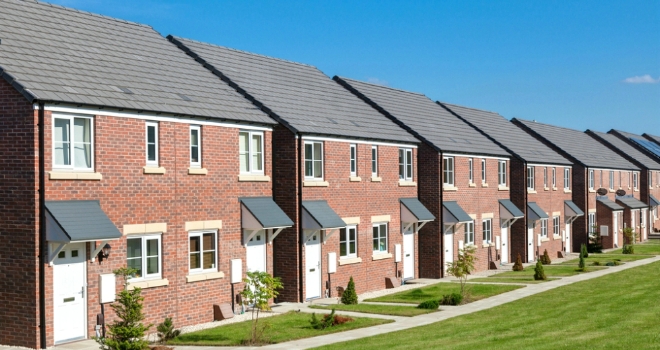 Steve Morgan, chairman of Redrow Homes, has said that he believes the withdrawal of Help to Buy would significantly impact the marketplace and delivery of new homes.
Speaking as Redrow announced its half year results, Morgan said that the equity loan initiative, currently in place until 2021, had "undoubtedly delivered more homes at a time when we desperately need them. Taking away that principal part of the driver [of new homes delivery] wouldn't be wise".
During the six months to December 31 2017, just under 40% of Redrow's private reservations were through Help to Buy. John Tutte, Redrow's ceo, said that the initiative should continue beyond 2021 in its present guise "subject to tweaks", including a possible lowering of the £600,000 threshold. "It would be inconceivable if it didn't continue in one way or another", he commented.
Redrow reported "record" half year results, with legal completions rising 14% against the equivalent period the previous year to 2,811 homes. Pre-tax profit lifted 26% to £176 million.
The group's revenue increased 20% to £890 million, driven by the increase in legal completions, including the first 82 apartments at Colindale Gardens - Redrow's large urban village in north London.
Redrow's average selling price improved 9% to £330,000, which it said was chiefly a result of the ongoing growth of its southern business.
The value of private reservations increased 10% to £795 million. At the end of December 2017, Redrow's total order book was 5% ahead of the previous year at £1.05 billion.
John Tutte said: "We have seen another really good half year with record results. We are coming into the second half with a strong order book and are pleased with the way we're developing people with over 15% of the workforce being trainees."