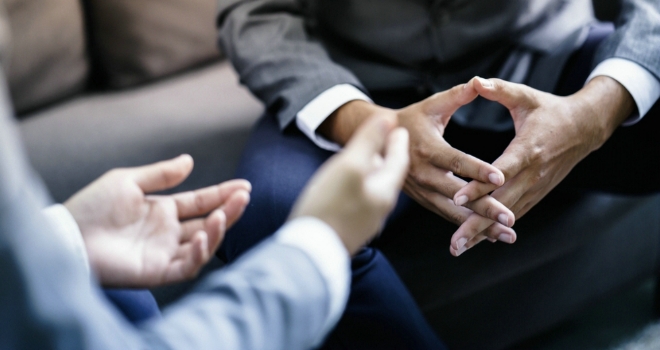 Statistics show that 67% of property sales are part of a chain and around one in three will fall through before completion as a result of chain hold-ups.
It is often difficult to avoid a chain but good communication is the key to limiting the risk of a problem, according to Edward Heaton, Founder and Managing Partner of property buying agency, Heaton & Partners, who recently encountered chain delays first-hand when trying to sell his mother's house.
Ed found himself at the top of a five-link chain on the property in West Berkshire. The sale of his mother's property was agreed in July. However, the person at the bottom of the chain, a first-time buyer, had been waiting to buy the flat at the beginning of the chain since October 2019.
Ed comments: "By October all parties in the chain thought they were ready to exchange contracts, but it then transpired that the first-time buyer needed new local authority searches as they were out of date, which would have meant another 45-day delay. The first-time buyer had been waiting so long to buy the flat that she had needed to obtain a new mortgage offer as her original one had expired. Sadly her solicitor failed to pick up on the need for new searches until the very last minute."
Ed explains: "If we had waited the 45 days for new searches to come back, the mortgage offers of other buyers in the chain would have expired so they would have needed to make completely new mortgage applications. It looked like we were facing a never-ending cycle of delays, so we decided to buy the flat at the start of the chain to enable the rest of the chain to get moving."
Ed's intention is to sell the flat to the existing first-time buyer on the same terms they originally agreed and he is now waiting the 45 days for the local authority searches to come back.
He continues: "The fact the chain ever found itself in this position is down to a combination of poor communication, a lack of experience and general disinterest from some of those involved in the chain. This is an increasingly common scenario and is down to two elements, one being online estate agents and the other bucket-shop conveyancers.
"In my opinion, online estate agents who charge upfront fees for their services simply don't have the motivation to get properly involved in following chains and successfully seeing transactions to their natural conclusion. Many of these online agents also lack proper industry experience. High street agents are not without their faults, but at least they will generally work hard to make a deal happen and there is usually someone in the office who has some decent experience. We were lucky in our chain that our own estate agent, Rupert Reeves of Carter Jonas, was brilliant.
"The problem was exacerbated by the fact that one of the law firms was an online 'bucket shop' conveyancer. They go through a tick box exercise and if there is anything out of the ordinary with the property, they often don't deal with it properly. With a traditional firm of solicitors, there is normally a partner who will get involved with anything complicated or out of the ordinary and be able to give sensible advice."
Ed concludes: "Essentially if you are a seller or buyer wanting the process to go smoothly and quickly, my advice would be to use a traditional high street estate agent as there will always be someone to help you navigate problems that may arise. Likewise, I would suggest using a proper solicitor so that you have a partner-led service rather than the 'bucket shop' conveyancing experience. The reality is that chains are complex and things often do go wrong at some point. As with all things in life, you pay for what you get.
"There seems to be a race to the bottom with ever-cheaper fees for both conveyancing and estate agency. This fundamentally ends up with buyers and sellers not getting the advice and support which they inevitably do need in the process."