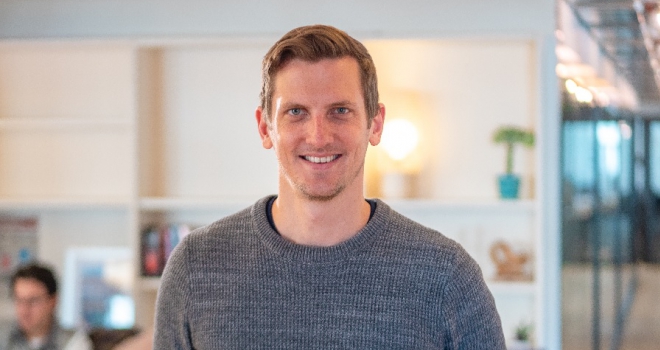 Great strides and ambitious targets have been set with the aim of going greener. Last year the government announced plans to reach net-zero carbon emissions by 2050, while the housing secretary revealed green standards for new build homes.
However, when it comes to embracing sustainability in the residential property sector, challenges still lie ahead. Data reveals that residential buildings are the largest contributor of greenhouse gases among buildings in the UK.
Proptech is part of the solution. It can play a large role in supporting the roll-out of sustainable living solutions in the UK. Machine learning, AI, blockchain and VR can help to ensure we're living more sustainably now and in the future.
Working with what we already have
Cities have an existing blueprint that is conducive to sustainable living. Rather than building new, it's possible to turn under-occupied or abandoned properties into co-living residences. In London alone, there are 22,000 under-utilised properties, which could provide much-needed housing for renters in the capital. Sharing both resources and spaces can have positive financial and environmental impacts.
Existing properties can also be retrofitted with green technologies, resulting in cleaner residences. These types of structures, Active buildings, offer renewable and greener sources of energy, thereby reducing the carbon footprint and the building's overall emissions.
Active buildings can include EV charging stations, on-site sources of renewable energy and digital dashboards that reveal the building's performance to property managers and tenants.
Revitalising the rental process with technology
While reducing the carbon footprint of where we live is critical, proptech can also make the process of finding a place to live more sustainable.
During the Covid-19 pandemic, those looking to move in future have been attending 'virtual' or even VR property viewings. This allows them to see multiple properties with a 360-degree view, without having to physically travel. Seekers can look at available properties from the comfort (and safety) of their own home while abiding by the government's self-isolation guidelines.
Alternatively, pre-recorded videos or video 'viewing' calls allow prospective tenants to see their new spaces. Certainly, virtual viewings will continue to shape the future of how we list and rent rooms, once the world is ready to move again.
At the same time, the property sector can make several changes to become more sustainable. Initiatives like smart contracts cut down on paper usage, while blockchain has revolutionised payments by reducing transaction costs and cutting out middlemen.
Proptech: powering the future of sustainable living
Emerging technologies are revolutionising various elements of the rental process. At the same time, they can also go a long way to transform existing spaces and ultimately make them more sustainable.
Sustainability will continue to play a critical role in property for the foreseeable future. Those in the sector will be scrutinising processes and projects to identify changes that can be made to enable more sustainable living.
Proptechs can support sustainable initiatives during the rental process but are also helping residential buildings and properties to become greener. The future is undoubtedly bright at the intersection of property and technology.