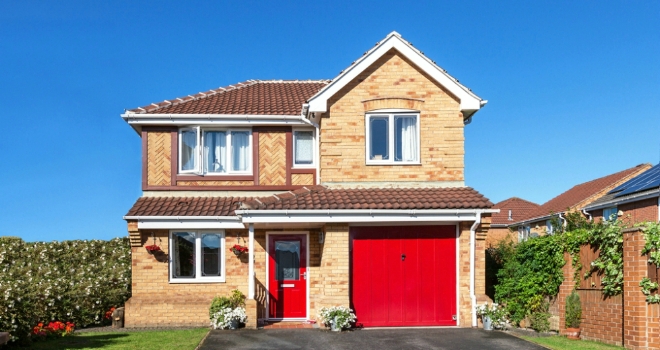 The latest data from HMRC has shown that during May there were 99,590 residential transactions recorded, a seasonally adjusted rise of 0.8% but a 0.5% drop compared to the same month a year earlier.
According to the report, the number of non-adjusted residential transactions was about 12.1% higher compared with April 2018 and 1.0% lower than in May 2017.
Paul Smith, CEO of haart estate agents, comments: "Transactions picked up significantly in May – the market is hotting up along with the weather. We expect a rise in activity at this time of year, but even when adjusted for the seasons, today's figures show a property market that continues to hold up well under economic and political uncertainty.
On the ground, our branches are continuing to see extremely high numbers of people registering to buy. We now have the highest number of buyers on our books since May 2016, and the highest number of first-time buyers registering since the Brexit vote. And there are no signs of this momentum slowing.
Clearly the interest is there, but the market requires an increase in stock in order to satisfy the appetite of buyers and generate more transactions. The Government must ensure that the UK's housebuilding drive delivers the much-needed family homes that are most in-demand, not just one-bedroom flats, to meet the needs of growing UK families.
As the summer draws near, parents need to start thinking seriously about where they want to be living come September when the new school year starts. Buying a home within your target school catchment area is one of the most popular reasons we see for moving, but buyers must act now in order to complete on time."
Jeremy Leaf, north London estate agent and former RICS residential chairman, commented: "As always, it is the number of transactions and their direction of travel which is more relevant to us on the high street than house prices as a test of market strength. These figures are no exception and show activity encouragingly increasing but frustratingly not by as much as we would have expected at this time of year.
Listings are on the up but once again it is only those buyers and sellers recognising the new reality in this highly price-sensitive market who are moving on. Certainly, the prospect of a further, albeit modest, rise in interest rates being deferred is certainly not doing the market any harm."
Mike Scott, chief property analyst at Yopa, added: "HMRC confirms that the market has recovered from its brief downturn at the end of the first quarter, which was probably due to the unusually bad winter weather. The number of house sales in May was only 0.5% down on the same month last year. The figure for the year to date is 4% down on the same period in 2017, thanks to that fall in the early spring numbers, so the year as a whole may end up around 2% down on the previous year, with around 1.2 million house sales in total.
These numbers, along with other recent statistics, show that the housing market remains steady, with the number of houses sold staying roughly level and prices rising slightly slower than average earnings. There seems no reason why it can't continue like this at least for the rest of this year, unless some change in the wider economy causes it to turn up or down."