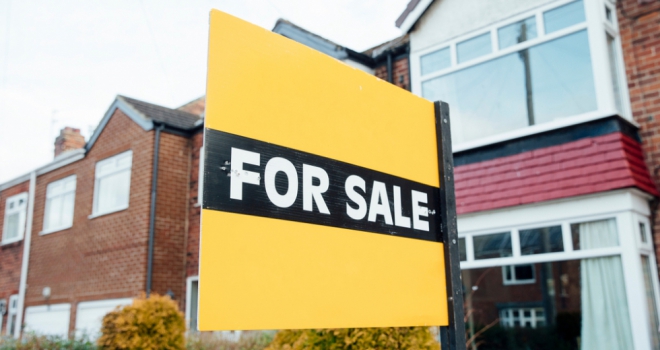 Newly released figures from GetAgent have revealed a number of positive trends across the UK property market including a return of industry confidence.
According to the data, just 22% of home sellers are now extremely concerned about the impact of COVID-19 on their sale; down from 33% in April. In addition, just 16% of buyers state they would now refrain from offering on a property in current market conditions, down from 43% in April.
Confidence in the industry is also up, with 15% of agents concerned about the impact of the pandemic on the industry as a whole, again dropping significantly from 28% in April. A notable 96% expect to be able to progress on their sales now the market is back in business to an extent, up from 75% in April.
In the two weeks since the market reopened, listings reaching the market have increased steadily week on week, although they are yet to reach pre-pandemic levels.
However, buyer interest remains strong, exceeding pre-pandemic levels for the seventh week in a row. The number of buyer and seller search terms on Google has also seen upward movement with home seller leads also on the up.
So which areas are seeing the quickest turn around in activity across the UK market?
GetAgent.co.uk looked at the property stock levels available in each area of the UK market in the week prior to industry restrictions being lifted on the 13th May. GetAgent then looked at the available stock in the week following the market returning to business and where had seen the largest influx of sellers listing their homes for sale.
The largest increase was in Birmingham, where available property stock increased by 152 properties in a single week. Exeter wasn't far behind with 151 new homes hitting the market, followed by Wiltshire with 144.
The City of Westminster saw the biggest return to form in London with an uplift of 134 homes reaching the market, with Leeds seeing 132 new homes up for sale.
Hounslow, Cornwall, Barnet, Bristol, Maidstone and Plymouth also saw some of the biggest market bounce backs with over 100 new homes listed for sale in a single week.
Colby Short, Founder and CEO of GetAgent.co.uk, commented: "There remains a long road ahead, however, with industry lockdown restrictions now lifted there is no doubt that things are looking up with buyer demand, sentiment and available stock all now building across the UK market.
"In the week's following the implementation of the lockdown, available property stock all but vanished overnight and the market ground to a halt. However, early signs suggest that the market has rejuvenated almost as quickly as it declined, with the vast majority of the UK seeing an uplift in activity.
"While we've highlighted the areas to see the largest influx of properties for sale in terms of quantity, it's important to note that every area is really its own unique market in itself.
"So while some smaller or more rural pockets may have only seen an increase of five to 15 homes reaching the market this is still quite notable. In fact, these areas have seen some of the largest uplifts in market activity when considering the percentage increases in new stock when compared to the week before restrictions were lifted."