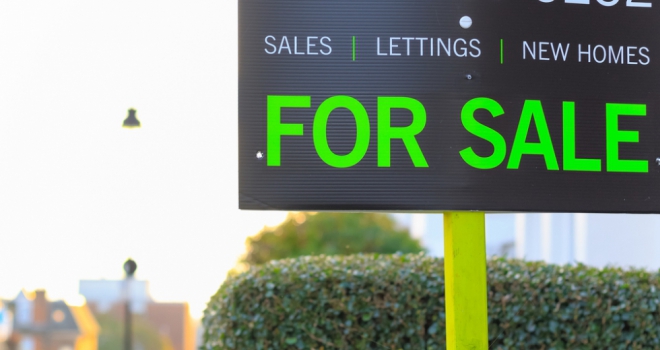 Under new guidance revealed by the government, from today, estate agents can reopen with viewings allowed and removal firms and conveyancers can restart their business - providing some relief for the estimated 450,000 buyers and renters with plans on hold.
However, Housing Secretary Robert Jenrick warned that restarting operations must be done safely and carried out under social distancing rules.
He said: "Our clear plan will enable people to move home safely, covering each aspect of the sales and letting process, from viewings to removals. This critical industry can now safely move forward, and those waiting patiently to move can now do so."
The new rules do not apply to the property businesses in Wales, Scotland and Northern Ireland, who remain shut.
The Housing Secretary also announced a series of measures for the housebuilding sector, which include:
Allowing builders to agree more flexible working hours with their local council, such as staggering arrival times to ease pressure on public transport
Enabling local councils and developers to publicise planning applications through social media, instead of having to rely on posters and leaflets
Providing support for smaller developers by allowing them to defer payments to local councils to ease cash flow
Stewart Baseley, executive chairman of the Home Builders Federation, commented: "A resumption of work will play a major part in helping the economy recover, as well as delivering the homes the country needs. It should also provide the supply chain with the confidence it needs to accelerate its own restart."
David Cox, Chief Executive of ARLA Propertymark and Mark Hayward, Chief Executive of NAEA Propertymark comment: "It's great news for consumers and the industry that the housing market is being opened up and people can let, rent, buy and sell properties again. The new regulations provide clarity to agents and will allow them to deal with pent up demand from consumers. It's also a step to reinvigorating the housing market and will be a boost to the economy.
"Safety, of course, will be paramount, and we would encourage everyone to ensure that they follow Government guidelines closely to protect others and themselves."
Tom Mundy, COO, Goodlord, comments: "It's a huge relief to know that property viewings and moves will be permitted once more from this week. The whole industry has been on hold, with demand in the rental market building up as a result, meaning this news will be music to the ears of letting agents and tenants. Our Lettings Activity Tracker showed a steady increase in market activity during the first week of May, demonstrating that some of that pent up demand was already beginning to leak out. This announcement, therefore, comes at the right time.
"Some important questions remain, however, about how we ensure the safety of everyone concerned as we get the industry moving again. We very much hope the Government releases more detailed advice around social distancing and how to protect tenants, prospective tenants, and agents - particularly when it comes to viewings. In the meantime, everyone in the industry must use a common-sense approach to make things as safe as possible and to offer digital options for all parties wherever practicable."