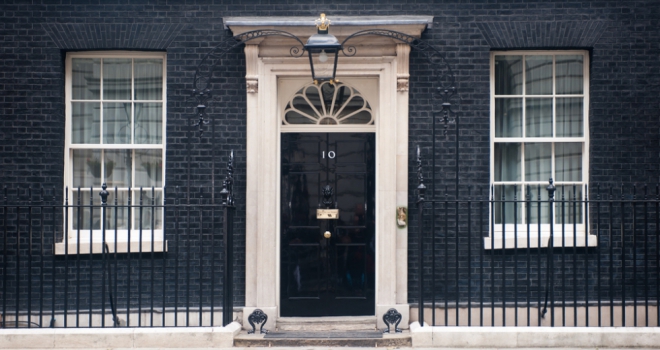 So, the votes are all in. They have been counted and the UK has spoken. As usual, the property industry was quick to react to the result. Here's what they're saying:
Saul Empson, Harringtons: "For the wealthy, this is a hugely comforting outcome - they have the party of their choice in power with a majority and buyers and sellers can all get on with our lives and push forward with the moving plans that they've been sitting on for quite some time."
Nina Harrison, Executive at Haringtons Buying Agency, commented: "I would expect prices to increase - they won't race up but prices will definitely strengthen in Central London as more people start to buy and sell again."
Caroline Takla, Founder of prime London buying agency The Collection: "Today's result will be doomsday for a lot of high value deals. I know many buyers who categorically wouldn't exchange until after the election result, so today, many purchasers and vendors alike will be happy knowing Corbyn's name is now confined to the history books.
A Conservative majority is the outcome most likely to deliver stability and much needed certainty to the market and one that many of my clients were hoping for. On a local level, there will be more confidence in the market. It will be perceived as a direction of travel. Whilst the precise details of our future relationship with the EU are still not formed, much of the Brexit effect has been priced into the market already. The market will buoy initially but as these details continue to unfold there will still be buyers who will hesitate before committing."
Guy Harrington, CEO of property lender Glenhawk: "Finally some light at the end of the Brexit tunnel. This result, coupled with finally leaving the EU in January, is the tonic the real estate market's been waiting for. Expect improved liquidity, greater transaction volumes, a stronger pound and a bounce in the housing market, all of which will benefit lenders, investors and developers alike."
Walter Mythen, New Homes Director at JOHNS&CO: "This is the best outcome for the property market although we anticipate growth will continue to be slow for the foreseeable future as people recover from the hangover of the last three years of political instability.
A Tory majority gives us some much needed clarity and will result in a quicker bounceback to a 'normal' market. We wouldn't expect any dramatic increases or decreases in the market but buyers and sellers will finally be able to get moving. We may well see the return of the casual investor too - who had all but disappeared in the last three years of political instability."
Richard Pike at Phoebus Software: "People have voted for a resolutional Brexit, but what does a Conservative majority mean for our Sector? The fact is, a stronger pound, a surge in the money markets and, based on campaign policy, this should be good for all."
People have voted for a resolutional Brexit, but what does a Conservative majority mean for our Sector? The fact is, a stronger pound, a surge in the money markets and, based on campaign policy, this should be good for all."
Jamie Johnson, CEO of FJP Investment: "Many will be somewhat relieved with this result – a Conservative majority means we are a step closer to ensuring Brexit will be finalised in some shape or form come the end of January 2020. As expected, there have been some significant movements on the financial markets which is to be expected. Once an election result is announced, the markets will naturally take time to adjust to the news, before once again becoming stable.

Of all the possible outcomes to come from the yesterday's election, a Conservative majority provides the most clarity. Their position on Brexit is clear and now we wait for Boris Johnson's EU Withdrawal Agreement to once again be voted on in parliament. Importantly, I hope the government uses this victory to start making progress on national issues that have been ignored, such as the property market."
Nick Leeming, Chairman at Jackson-Stops, comments: "Over the last few years, both buyers and sellers have done well to adjust to the ongoing uncertainty facing our country, yet we hope that today's result will finally provide some reassurance to the property market. Throughout the Conservative party's campaign they pledged their support for greater home ownership and so now is the time for them to form a Government that will deliver on this.
In the lead up to Boris being elected Prime Minister, he spoke widely about stamp duty cuts for UK residents, yet this quickly fell by the wayside as he settled in to No.10. Our latest research found that 41% of consumers think there should be a wholesale reduction in stamp duty across all price brackets, while more than a quarter think Government should abolish stamp duty on all homes under £500,000. Just 3% felt no change was required, which highlights the need for change.
It was therefore disappointing to see the party's manifesto only focussed on increasing the amount of stamp duty payable for non-UK residents – done in an attempt to take the heat out of the property market. If we are to give the economy the much-needed boost it needs, what we actually need is to reduce the burden of stamp duty across the wider UK housing market.
Although we still have Brexit to contend with, housing must continue to be a key priority for the Conservatives. People are of course still moving. Buying and selling property doesn't simply stop because the UK is leaving the EU or there has been an election – there are often overriding reasons for moving, whether to be closer to a good school, better childcare or the need to upsize or downsize.
Yet it is quite clear that if our Government wants to see a more fluid property market, which is moving at all levels, then it needs to provide far greater support to key demographics such as first-time buyers, young families and downsizers."
Paresh Raja, CEO of Market Financial Solutions: "In many ways, today's result shouldn't come as much of a surprise. The Conservative Party's main election pledge has been to 'get Brexit done', and the result suggests people are longing for the issue to be resolved come 31stJanuary 2020. What's more, a majority government means we're less likely to see a legislative deadlock in Westminster as has been the case since the last election.

For the property market, this is good news. Investors have been yearning for greater certainty and while national house prices have been steadily rising as a result of sustained demand, many have adopted a wait and see approach before committing to a real estate purchase. This result provides some much-needed clarity, and I'd expect to see an increase in property transactions over the coming months.

There are plenty of question marks hanging over the newly-elected government. When will the long overdue budget be delivered? Will there be changes to taxes like stamp duty? How will the housing crisis be addressed? I hope the Prime Minister addresses these questions and does not let Brexit continue to overshadow pressing national issues.

For now, at least, all eyes are turned to the end of January when Boris Johnson's commitment to deliver Brexit will be put to the ultimate test."

Jerald Solis, Business Development and Acquisitions Director of Experience Invest: "Despite winning a majority, the Conservative party should view this only as a minor victory. Whilst this was dubbed a 'Brexit Election', the public has made it clear that other pressing issues must be pushed to the forefront of the newly elected government's agenda, such as the housing crisis.

Research from Experience Invest has shown that just 11% of consumers had faith in Boris Johnson's previous government to solve the problem. So, the question now is how his new government will ensure the appropriate measures are put in place to ensure more people are able to jump onto the property ladder. From the promise to build 29,000 affordable homes, to simplified shared ownership and help to buy loans, the public will be expecting creative action.

One of the main public concerns will now be whether the government will meet the Brexit deadline of 31st January or seek another extension. After all, with over half (53%) of consumers Experience Invest surveyed agreeing that prolonging Brexit is counterproductive to solving the housing crisis, we cannot let Brexit overshadow pressing national issues that have been ignored for far too long."
Liam Bailey, Global Head of Research at Knight Frank, said: "The Conservative Party has won a majority of just under 80 seats in the UK general election. As a result, the UK is likely to leave the European Union on 31 January, with a vote in Parliament and a Queen's Speech expected before Christmas.
This will, for the time being, end the uncertainty of a no-deal Brexit and pave the way for the release of some of the pent-up demand that has built in property markets in recent years. The extent to which this translates into transaction activity in the short-term will depend on the size of the pricing expectation gap between buyers and sellers.
Supply is likely to rise as political uncertainty recedes and private and public spending stimulate the UK economy. This will put downwards pressure on prices, however some vendors may expect a bounce in prices, which may create a stand-off between buyers and sellers as the market re-prices.
A shortage of supply in the lettings market may be further exacerbated as owners attempt to capitalise on any perceived 'bounce' and list their property on the sales market, which would put upwards pressure on rental values."
Randeesh Sandhu, CEO of Urban Exposure said:"The Conservative majority delivered at the General Election is the best result for the UK property sector. They are clearly the party that has been and looks set to continue to support home ownership with a series of initiatives in their manifesto focussed on supporting first time buyers, such as the proposed mortgage deposit scheme.

We expect the housebuilding market to also be boosted by a resurgent UK economy in 2020, particularly as and when Brexit is resolved. The RICS survey yesterday showed the property industry believes getting Brexit done will trigger surge in housing market and we very much subscribe to that view. The prospect of a trade deal will have a positive impact across supply chains, as well on demand, as greater certainty breeds improved confidence throughout the sector. Although the timing of any deal is clearly not confirmed, the UK economy and property sector starts from a position of strength, with the ongoing growth in wages outpacing inflation which, in turn, should keep interest rates at record lows. All this adds up to healthy picture for UK housing demand."