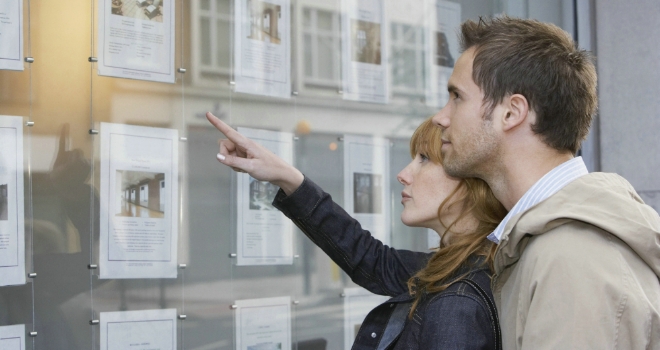 The temperature may be dropping but there is no sign of things cooling down in the property market at the moment as the post-lockdown boom continues to heat up with a surge of activity.
Across the property market, buyer demand continues to outstrip year-on-year figures when compared to the same period last year. This uptick in demand has led to many vendors placing their home on the market, which has increased supply and the number of new instructions coming to market, particularly with local independent agents.
Iain McKenzie, CEO of The Guild of Property Professionals, says that according to newly released data, local independent estate agents are busier than ever and are taking on more instructions this year than last, while many of the larger corporate agencies seem to be seeing a decline in the year-on-year new instruction market share.
He adds that between January and August this year, Guild Members, all independent local estate agencies, have been instructed on 58,435 new listings, which has resulted in an increase in the group's year-on-year market share.
McKenzie explains: "In terms of new instructions, The Guild's market share has increased from 5.56% in 2019 to 5.81% this year, because of the high volumes of listing our Members are taking on. What is interesting to note is that while our network's market share has increased, according to TwentyCI data, the top ten corporate and franchise estate agency groups have seen a collective decline in their new instruction year-on-year market share.
"It seems that while the industry as a whole is seeing more activity this year than last, vendors are favouring independent local estate agents over larger corporate and online agencies."
He adds that it is not just new instructions that are seeing increases, but also the number properties Sold Subject to Contract (SSTC). In June this year, the SSTC figures had already surpassed the numbers seen last year and they have continued to surge forward. From January to August, within The Guild network, there were 42,679 properties that were SSTC, increasing The Guild's SSTC year-on-year market share from 5.97% in 2019 to 6.22% in 2020.
He says: "Much like the new instruction figures, when compared to other estate agency groups, The Guild holds the number one spot, with a large number of other groups seeing a decline in their market share.
"Based on the data, it seems that now more than ever, consumers want to work with a local property expert who they trust and who can guide them safely through the process of selling and buying a property."
He concludes that, as an organisation, The Guild of Property Professionals is providing its Members with all the resources and guidance they need to differentiate themselves from their competitors as the continues to gain momentum.
"Our priority is to ensure our Members have what they need to thrive and grow their market share, increase their revenue, and provide guidance to the customers about the process of selling or buying a home in the current market."