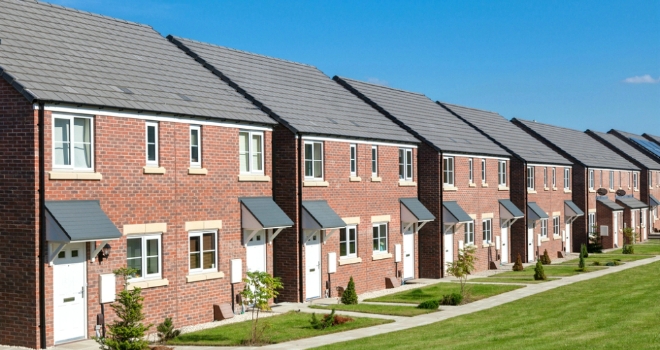 "If you only discover a snag after the guarantee has expired, it's going to be up to you to pay for the fix. As we see from this data, doing so can be both vitally urgent and very expensive."
It is estimated just 2% of all new build homes reach the market entirely snag-free, meaning 98% of new build homes face varying severity of defects. It is, therefore, vital that buyers know exactly what they should be looking out for when selecting a new build home or when they move in having bought it off-plan.
Failure to spot common snags can result in significant added expenditure if spotted too late. In the worst cases, they can cause a physical risk to the home and those people within it. HouseScan has analysed some of the most common new build snags and then ranked them for severity, from those which present no real danger or risk, to those that do. Simultaneously, they have calculated the financial cost of remedying each snag should it be discovered too late.
Level 1
Many common snags are not severe in the sense that they don't present any real danger to the homeowner or the physical integrity of the property. But that doesn't mean they're cheap problems to fix.
Low-level severity snags can include a multitude of issues like internal doors being poorly fitted, or blocked guttering which is not dangerous and is fairly affordable to fix. Refitting doors costs an average of £75 while unblocking the guttering costs an average of £90.
If poorly installed, trickle vents - small, intentional vents on windows designed to allow fresh air into the home - can leak too much air and lead to poor heat economy. It's not a dangerous problem but can cost £120 to fix on average.
For proof that non-severe problems can still be very expensive problems, decorative issues such as poor paint finishing or inadequate plastering don't present a danger, but redecorating an entire home will cost an average of £440.
Level 2
Mid-level severity snags can also include a wide range of issues and so professional help is often required to ascertain just how sizable your property's snagging list actually is.
Some examples include external doors that have been poorly fitted, this presents a security risk and an energy efficiency problem. Fixing it will cost around £165. Perfecting inconsistent sealant work costs £210 while fixing problems with insufficient or non-existent loft insulation will cost £300.
It's going to cost around £400 to fix incorrectly fitted facia boards, problems with incorrectly installed ducts and extractor fans, and to fix or replace cracked toilet bowls or cisterns. And if the garden and/or patio has been poorly designed, laid, or installed, it will cost an average of £500 to fix or else present a risk to pets or young children while also creating an eyesore. Poorly fitted windows can also prove problematic and not only can they reduce energy efficiency but they also pose a danger, particularly if they're not ground level.
Level 3
The most severe new build snags can include the problem of inadequate or incomplete brickwork pointing. If gaps are left in and between the brickwork of a home, it not only looks unappealing, but it makes the home vulnerable to damp issues and even frost damage in the winter. But while pointing is a severe snag to encounter, it's not too much of an expensive one to fix, costing an average of £150.
Level 4
Finally, damaged roof trusses. Trusses provide the shape and integrity of a home's roof. If they are built or fitted incorrectly or inadequately, they present a real danger, so much so that if not done correctly, the property could be in breach of National House Building Council (NHBC) standards. Any issues in this area require immediate and urgent attention.
Founder and managing director of HouseScan, Harry Yates, commented: "The statistics tell us that it's a near certainty that a new build home will come with snags. Buyers should be protected by guarantees from the developer in instances where snags need fixing, but this guarantee always comes with a time limit and all too often they will brush them off or hide behind the small print of an agreement.
"If you only discover a snag after the guarantee has expired, it's going to be up to you to pay for the fix. As we see from this data, doing so can be both vitally urgent and very expensive.
"When buying a new-build home, it's always wise to get a professional. third-party inspector to examine it thoroughly. Doing this as soon as possible can save you hundreds, if not thousands of pounds."