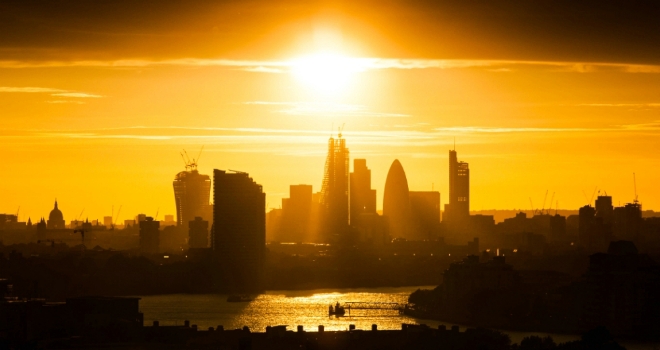 Red warning lights are flashing in the capital and South East as market conditions continue to deteriorate amid a potential oversupply crisis.
Prices continue to slide and marketing times are rising but, most worrying of all, is that the supply of property for sale has risen to near 7-year highs in both regions, and this rising trend shows no signs of abating. In stark contrast, Wales, the East Midlands, West Midlands, the North West and Yorkshire have thriving property markets.
The reversal of fortunes continues for Britain's bipolar property market. Oversupply threatens to tip downturn into disaster in the already hamstrung markets in Greater London and the South East. The psychology of property market downturns is well documented and buyer sentiment may be summarised by the phrase 'Who wants to catch a falling knife?' Moreover, the East of England looks set to follow the same path as supply rises rapidly, marketing times lengthen and price growth falls further below the level of inflation.
While London and the South East look set to suffer a deepening malaise, regional markets in the Midlands, Wales, Yorkshire and the North West are powering ahead. The East Midlands leads the price growth league table with a gain of 5.3% over the last 12 months, closely followed by Wales with 5.1%. The West Midlands and the North West are also powering ahead.
Overall, supply of property for sale in the UK is up 8% YoY. The largest contributions over the month of March were from the East (+17%) and South East (+16%). These large jumps in new instructions in the East and South East will serve to slow these markets further and stifle price growth. By contrast, supply contracted in Wales (-5%), Scotland (-2%) and the North East (-4%).
In Apr 2017 the annualised rate of increase of home prices was 3.0%; today the same measure is a mere 1.3%.