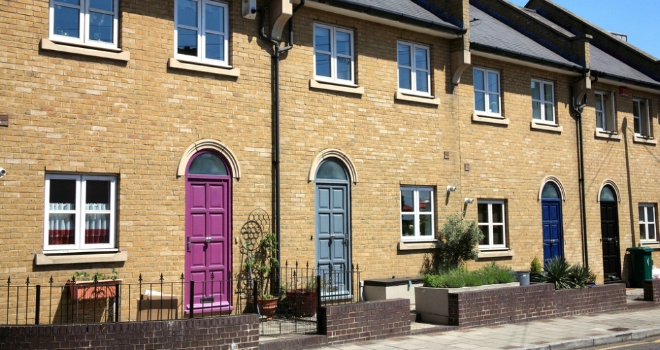 Traditionally, period London property consistently outperformed new build in terms of desirability and price. However, times are changing and now there's an emerging trend of buyers preferring new to old.
Sara Ransom of Stacks Property Search, had this to say: "The 'jewel in the crown' of new developments, for example, the penthouse apartment, would historically attract a premium, and that premium would be sustained even when it came to resale, but for the majority of new builds in London, capital growth could rarely compete with that achieved by period properties.
But as developers become more inventive, regulations become stricter and developments improve, more buyers are opting for new build. Instead of featureless blocks with hundreds of duplicate units, developers are designing interesting blocks with inventive layouts, higher specs, excellent soundproofing, and a range of on-site facilities such as shops, concierge, creche, cinemas and communal space.
Millennials who have been brought up in draughty period country homes, and who are increasingly environmentally aware, want properties that can demonstrate good EPC ratings and electric car charging points.
Investors who plan to rent out property, or those who only use a property for a small part of the year, want to know that they won't have to deal with the maintenance issues that tend to arise with period properties; parents buying for student children opt for new for the same reason.
Interestingly, agents report that around 50% of the residents of Gasholders, a cutting-edge Kings Cross development of 145 canal-side apartments and penthouses built within three refurbished gasholders, are international students. Similar statistics are evident at new developments in Nine Elms and Camberwell.
Buyers who continue to be drawn to period properties tend to be the older generation of UK buyers, and also European buyers who like the familiarity of older homes and consider modern to be rather soulless. American buyers traditionally insisted on new build, but ironically they are now championing the old – but not the draughty, leaky version of old! Projects that leave the period façade in place, while replacing the rest with what amounts to brand new are top of the list for buyers from the USA.
In prime central London, where the vast majority of the value of property is in the land on which it's built, it's easy to see why 'new old' homes are becoming so sought after. Offering all the beauty of Regency, Georgian or Victorian architecture from the outside, but the convenience and efficiency of ultra-modern on the inside, we expect to see this trend ripple out to less exclusive parts of the Capital.
Examples include The Phillimores in Kensington, and the Lancasters overlooking Hyde Park, both offering a fusion of traditional architecture with brand new design and construction. Any number of stunning original warehouse developments surrounding Tower Bridge have been rebuilt from the outside in."