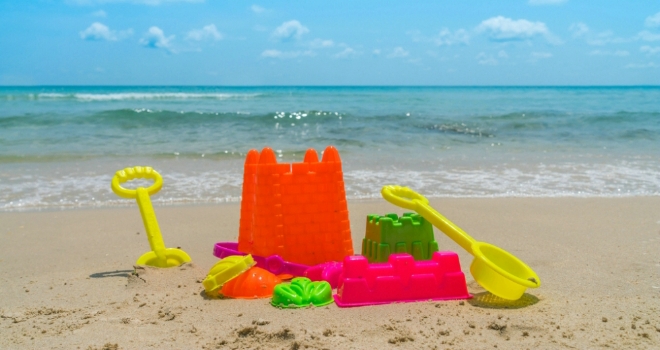 "Sandbanks and Salcombe still highest priced seaside towns"
The latest research from Halifax has found that, on average, British seaside towns have enjoyed a 32% house price rise over the past decade, rising from from £166,565 in 2006 to £219,386 in 2016 - equivalent to an average increase of £440 per month.
According to the report, Scottish seaside towns dominate the list of areas with the greatest price growth, with seven of the top 10 located in Aberdeenshire, which for much of the period has been well served by growth in the oil and gas sector.
Fraserburgh has seen the greatest house price growth with a rise of 139%, from £63,540 in 2006 to £151,719 in 2016, equivalent to a monthly increase of £735. In Macduff, average property value doubled from £66,226 to £133,567 (102%), followed by Peterhead (95%), Cove Bay (94%) and Newtonhill (91%).
Brighton recorded the greatest increase in value outside of Scotland (59%), jumping from £214,863 to £341,235 over the decade. Other seaside towns in England with the best price performance include Whitstable in Kent (53%), Shoreham on Sea in West Sussex (53%), Leigh on Sea in Essex (52%) and Truro in Cornwall (50%).
Despite the growth of property values in Scottish seaside towns over the past 10 years, nine of the 10 most expensive seaside towns in Britain are on the South coast – with eight in the South West. The most expensive seaside town is Sandbanks in Poole, where the average house price is £664,655. Sandbanks knock Salcombe off the top spot, a position which Salcombe – in the South Devon Area of Outstanding Natural Beauty – has enjoyed since 2010.
Other most expensive seaside towns located in the South West include Padstow (£443,396), Dartmouth (£401,361) and Fowey (£379,003). Aldeburgh in Suffolk (£439,379) and Lymington in Hampshire (£426,112) are the most expensive seaside towns outside the South West.
Martin Ellis, housing economist at Halifax, said:" Seaside towns are highly popular places to live, offering sought-after scenery, weather and lifestyle which no doubt come at a price. They also attract those looking for holiday properties, which add upward pressure on house prices, which our research shows have increased by an average of £440 per month since 2006."
Despite the price performance the least expensive seaside towns still in Scotland
Nine of the 10 least expensive seaside towns are in Scotland. There is a marked difference in price at top and bottom end of the scale, with the most expensive town – Sandbanks in Poole, at £664,655 – almost 10 times more expensive than Port Bannatyne on the Isle of Bute in Scotland, at £77,132. Seven of the least expensive are in western Scotland, including Girvan (£91,912), Campbeltown (£91,938) and Saltcoats (£93,479). Newbiggin by the Sea in Northumberland (£81,259) is the least expensive seaside town in England. The research found 11 seaside towns in total with an average price below £100,000.
Martin added: "Over the 10-year period, coastal towns north of the border have been the strongest performing in terms of house price rises, but locations in the South West remain the most expensive. So if you're looking for a bargain, it's still easier to find the further North you go, where average price in several areas is still below £100,000."