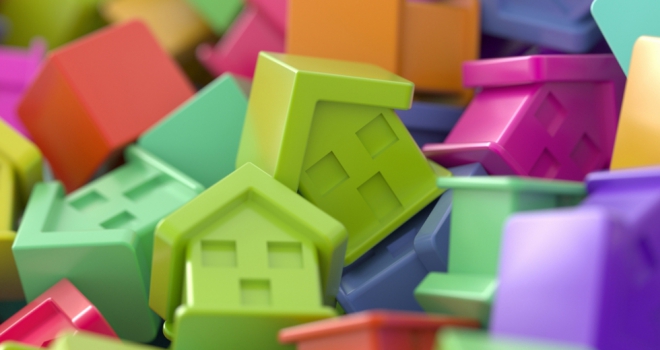 Total housing stock for sale in England and Wales has dropped to a new record low as the effects of lockdown continue to reshape the property market.
The decline in available property coming to market will serve to support prices and boost vendors' confidence.
According to the latest data released by Home.co.uk less than three-quarters of the expected number of new instructions materialised during January. Vendors' hesitation is understandable amidst worrying developments in the ongoing health crisis and many sensible and responsible buyers are staying away from physical viewings altogether.
Huge drops in supply are evident in Scotland, Wales and all English regions with the exception of Greater London, where de-urbanisation continues to bloat estate agents' portfolios.
The lack of supply means that the stock of property for sale has fallen to another long-term low and this will support prices when more normal buyer activity returns. Indeed, Scotland, Wales and the East of England all show surprisingly large price hikes since last month (1.6%, 1.1% and 0.5% respectively), suggesting that the shortage of stock is emboldening vendors when setting the asking price.
Rapidly falling rents in the more central boroughs and the trend towards de-urbanisation means that London prices are on the back foot. Overall averages for Greater London hide the fact that the median flat price within a 10-mile radius of the centre has fallen 5% over the last twelve months, while in prime central areas such as Belgravia, the median asking price has dropped as much as 14%. We expect prices in central areas of the capital to continue to slide in the near term.
Meanwhile, rents are rising rapidly in the regions with year-on-year changes in double figures owing to a dramatic shortage of stock to let. Until supply increases, and this is not expected in the immediate future, rents will continue to rise sharply and this will also push up sale prices in the English regions, Scotland and Wales.
The annualised mix-adjusted average price growth across England and Wales is currently a remarkable +4.5%; in February 2020, the annualised rate of increase of home prices was just 0.9%.
Figures show that the northern property markets continue to indicate phenomenal 12-month growth, with the Yorkshire and Humber region showing stunning year-on-year price growth of 9.1%. Welsh home prices have rallied the most over the last six months, boosting the annualised growth to 8.4%.
Greater London and the South East are currently the UK's worst-performing regions with only 3.2% growth, followed by the South West, where prices have risen only 3.3% over the last twelve months.