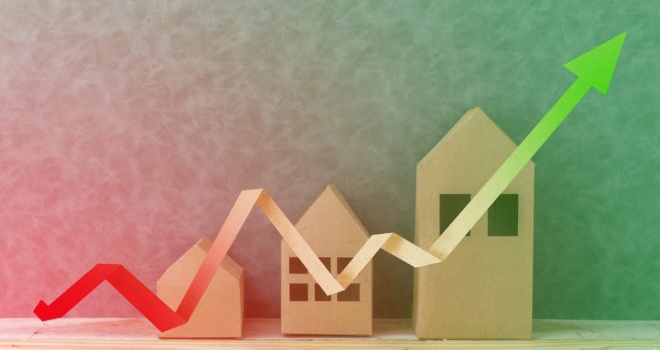 Northern Powerhouse towns could see their house prices rise by almost 30% over the five years, more than double the rate growth of London.
According to a recent forecast from Savills, prices are to rise by an average of 4% across the country in 2021 and by 21.1% before the end of 2025, taking the average cost of a home in the UK to £279,644.
Over the next five years, the biggest increases are forecast to be in the north-west of England, where prices could go up by 28.8%, to an average of £227,879 and in Yorkshire and Humberside, where Savills predicts a 28.2% rise, taking the average to £220,921. This house price growth is considerably higher than for London, with predictions for growth in the capital of just 12.6% across the five-year period, taking the average house price to £547,868.
However, the cities seeing the strongest house price growth are still home to property prices well below the UK average. Nine of the top 10 cities in terms of house price rises have average property prices under £200,000.
Recent data from Zoopla reveals that more than two-thirds of homes currently on the market in the north are for listed for less than £250,000, so potential buyers are in a good position to benefit from the tapered extension to the stamp duty holiday. From 1st July to 30th September, the nil-rate band is in place for properties worth up to £250,000. (*Source: Zoopla's House Price Index for February 2021).
According to Thirlmere Deacon, the prospects for great yields and strong capital appreciation are outstanding in Yorkshire.
Stuart Williams, Director of Thirlmere Deacon commented: "The region is benefiting from the HS2 and significant funding from the Northern Powerhouse Investment Fund which has directly invested £237m across 1,068 deals, as it reaches the fourth anniversary of its launch. This backing has attracted an additional £288m of investment from the private sector delivering over £500m of funding to Northern small businesses.
"Many of the Northern Powerhouse towns and cities are enjoying a steadily growing community of businesses. Take Sheffield for an example. Like its neighbour, Manchester, just across the Pennines, it is creating large numbers of jobs, renewing its urban centre and setting itself some very ambitious targets for the coming years.
"An influx of new professional workers in Sheffield is putting a strain on a housing market that is already undersupplied, so rental demand is likely to remain extremely robust for decades to come. Even now, the population is growing fast and by 2039, the City Council expects it to increase by over 88,000.
"Sheffield also hosts two successful universities with around 70,000 undergraduates. Not only do the universities support significant rental demand, they are also helping to drive technological advances across a range of high value, high-growth industries.
"Sheffield must stand as one of the most promising property investment markets in the UK today. That's why we have just launched our new Sheffield City Apartments, offering a purpose-designed residential development suited for young professionals and small families."