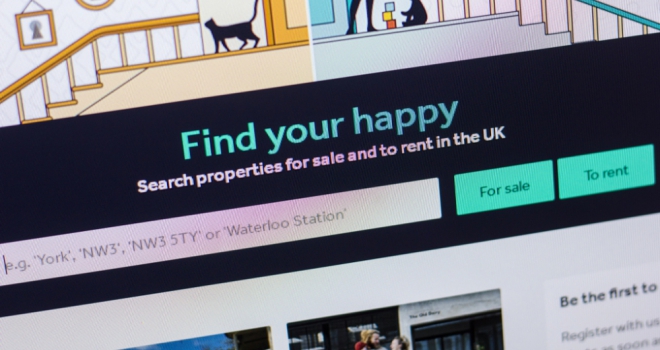 It was the busiest January on record for home-mover activity, with buyer demand up 16% compared to January last year, and 24% compared to January 2020, according to the latest data released by Rightmove.
However, despite strong and sustained demand from buyers, there are early signs of a better-balanced market over the course of 2022. The number of new homes coming to the market for sale jumped 10% in the last two weeks of January compared to the same time last year.
In addition, the number of enquiries from potential sellers to estate agents to value their home, often the first step in putting a home up for sale, is at a record for January. Valuation requests to estate agents increased by 27% compared to January last year, 53% compared to 2020, and 52% compared to 2019.
The property website also recorded over 218 million visits to its site and apps, the highest number during a January. Visits rose 3% compared to 2021, itself a frenetic year, and 44% compared to 2020.
Tim Bannister, Rightmove's Director of Property Data, said: "We know that January is typically one of the busiest months for agents, with both buyers and sellers aiming to start the new year with plans for a new home, but even for a January, agents are reporting this will go down as one of the busiest ever. Strong buyer demand at the beginning of the year, even higher than that of January last year, shows us that people are still evaluating their needs and where they want to live, as they consider factors such as space, or returning to the office. The jump in new properties coming to the market over the last two weeks is a positive sign that there will be more choice to meet this demand during 2022, and the significant jump in valuation requests in the month compared to previous years, signals that there could be even more choice to come in the near future."
Richard Freshwater, Director at Cheffins, said: "This January we've seen double the number of property valuations than in 2021 or 2020, and houses are selling like hotcakes. Whilst the increase in the number of houses coming up for sale might indicate more choice, there is a real urgency in the market at the moment from buyers, and on average we're seeing thirty to forty requests for viewings for properties in all sectors of the market.
"However, hopefully, there might be more breathing room as more houses become available to buy. Many people who were considering selling perhaps a year or so ago but put their move on hold, mainly due to Covid, now appear to be looking to get on with their lives and make the jump to selling up. Cambridge and the surrounding area have seen floods of new buyers, which has been exacerbated by the end of Plan B restrictions, with many people who perhaps moved to far flung locations during the pandemic looking to return back to easily commutable areas as they return to the office."
Guy Gittins, CEO of Chestertons, says: "For many, 2022 feels like a new chapter and house hunters have been eager to begin the new year in a new home. Following on from a busier than usual December, London's property market has continued to see record numbers of buyers registering throughout January. A strong indication that the market will remain at high activity levels in the first half of this year.
"Whilst spacious properties or homes with an outside space remain sought-after, apartments in some of London's more central boroughs are experiencing a steady comeback. This is particularly driven by professionals who are returning to the office and are seeking a nearby home as well as international investors and students.
"With London's property market currently not meeting demand from house hunters, rising prices and competitive market conditions are inevitable. To secure their ideal property, buyers are advised to put themselves in the best possible position by having their finances and paperwork in place prior to starting their search as it will enable them to act fast."