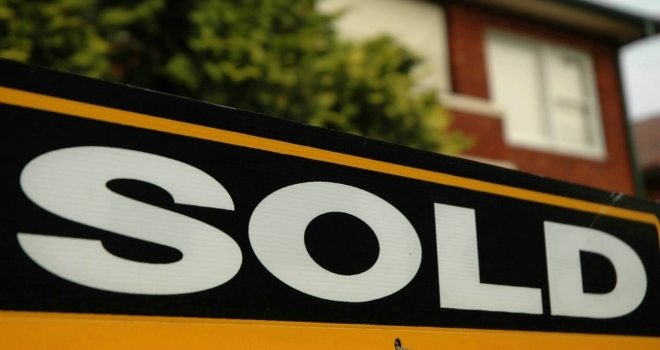 House prices, low stock and speed of market. According to Rightmove this morning, this hat-trick of conditions has set the stage for the strongest ever spring sellers' market as the average price of property coming to market breaks the £350,000 for the first time.
Rightmove's data reveals that this month's 1.7% (+£5,760) increase is the largest at this time of year since March 2004. In addition, the annual rate of 10.4% is the highest that Rightmove has recorded in any month since June 2014.
This unprecedented price level is being stoked by the greatest imbalance between buyer demand and the number of properties available for sale that the portal has ever measured at this time of year - resulting in what Rightmove claim to be the strongest spring sellers' market that they have ever seen in several metrics.
Tim Bannister, Rightmove's Director of Property Data, comments: "There's a hat-trick of reasons for home-owners to follow the normal trend and make it their goal to sell this spring.
"Firstly, the potential to achieve a record price for their property. Secondly, the imbalance between high buyer demand compared to low available property supply is the greatest that we have ever seen for the start of a spring market, meaning that the chance of being able to pick and choose between several suitable buyers is strong.
"Thirdly, the proportion of properties finding a buyer within the first week is also at an all-time high for this time of year, so sellers with an appropriately priced and well-presented property can expect a shorter marketing period than the norm. Those who weren't ready to take advantage of last year's rush now have another chance to get on the market while these conditions last.
"Many of those who are selling in this record-breaking market obviously also face the prospect of buying again in the same market and being in fierce competition against other buyers. Having a buyer for your own property, subject to contract, puts those who are buying again in a powerful position compared to buyers who have yet to sell, and agents report that these 'power buyers' are more likely to get the property that they want and negotiate the best deal on price."
There are now more than twice as many buyers as sellers active in the market, which is the biggest mismatch between supply and demand that Rightmove has ever recorded at this time of year. The speed of the market is further demonstrated by the fact that there are 22% of deals being agreed on Rightmove within the first week of being marketed.
This is double the figure for the same period in the more normal market of 2019. Almost half, 47%, are having a sale agreed within the first fortnight, another indicator of high demand and the likelihood of finding a buyer quickly. While these unprecedented numbers are helping to drive prices to new records, they do also show that there are a number of properties that will remain on the market after this time and that may benefit from a price reduction.
Bannister says: "Agents report that despite the current high demand, a price reduction is often needed if a property has not found a buyer within the first two weeks. It could be that the property is too niche and has to wait for the right buyer with those specific requirements to come along, but more often it's due to prospective buyers being underwhelmed by a seller looking for an over-optimistic asking price compared to other properties that are being snapped up at record speed. Acting quickly on a price reduction before the property goes stale can help to get sellers back on track for a speedier sale."
The largest monthly price rise has been recorded in the "top of the ladder" sector, predominantly comprising four-bedroom or more properties. This has seen a 3.8% (+£23,619) jump due to high demand and the greatest scarcity of supply, though encouragingly for prospective buyers in this sector 12% more properties have come to market in the last month compared to the same period a year ago.
However, it's the more mass-market "second-stepper" sector that's selling fastest, with 50.3% of these homes finding a buyer within the first two weeks of marketing.
Bannister concludes: "All sectors of the market are experiencing very brisk conditions and we expect the strong market to continue until economic forces combine to move the supply and demand balance closer towards equilibrium. There are headwinds that seem likely to remove the current market froth in the second half of the year. We've just seen interest rates rise again, and there are further incremental increases forecast for the year which will raise mortgage rates for some.
"Inflation and cost of living increases are also likely to affect buyer affordability and market sentiment. It's too early to know how the UK housing market will be affected by the longer-term economic impact of the abhorrent and devastating war in Ukraine, and so all we can use as a measure, for now, is the level of UK buyer and seller activity. When the war started we initially saw slightly lower buyer demand but this has now stabilised.
"Our forecast is that overall transaction numbers for 2022 will revert back to pre-pandemic levels, as the market returns to a more even balance. Currently, the number of sales being agreed by estate agents is 11% higher compared to the same period in the more normal market in 2019."