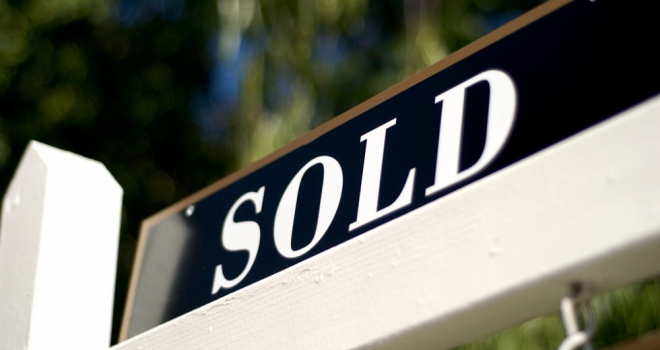 As the UK continues to fight against the economic effects of the pandemic, it is understandable that many house hunters are asking for a price reduction on properties.
However, despite almost half of buyers asking for some sort of reduction, home sellers are not budging on price.
New research from online estate agent, Strike, has revealed that since lockdown began, 45% of sellers say they've had buyers ask for a reduction in sale prices, most commonly ranging from a 5% to 10% drop in price. Only 19% say no reduction has been asked for at all in recent months.
Unsurprisingly, the area most likely for buyers to ask for a price reduction is London, where 70% of sellers say they've been asked to lower their property prices.
Meanwhile, regions including Northern Ireland, South West, South East, West Midlands and Yorkshire make it into the top five for buyers being less likely to ask for a price reduction at all.
However, despite requests from buyers, Strike's research suggests that not all sellers are willing to accept a lower price. While 25% would consider a reduction between 5% to 10%, 29% say they won't accept a lower offer.
50% of home sellers say they refuse to let Covid-19 stop them from moving and 35% believe prices will actually rise in their area post-pandemic. 52% of sellers are confident that they can make a sale this year and 18% say they have even had more interest in their property than they expected.
Further industry figures would suggest sellers are right to stand strong, with the property market bouncing back after a challenging few months. According to separate research from Rightmove, monthly sales in July were the highest seen in ten years, with seven UK regions reporting record high price hikes.
Sam Mitchell, CEO at online estate agent Strike, had this to say:
"Now that restrictions have been lifted, property demand is booming. Not only was there pent up demand to move after months of being unable to, but the government's stamp duty holiday being released into a low-interest-rate environment has also worked wonders for the UK property market's revival.
"Over the past few months, we've seen at least a 50% increase in demand from buyers now versus before lockdown and we are on average agreeing twice as many sales per week as we were pre-lockdown which is astonishing.
"While buyers are always going to try and get a good deal on a property, and who can really blame them for trying, demand is so high that sellers might not feel the need to lower prices in the current market.
"Many of our own customers are seeing multiple offers to choose from – an ideal situation to be in. But it is also important to remember, the quality of any offer is also worth weighing up. For example, has the buyer sold, can they move quickly and has their mortgage already been agreed?
"If a buyer goes into it fully prepared and the answers to these questions align with the seller's motivations, then accepting whatever the offer may be could be in the seller's best interest."