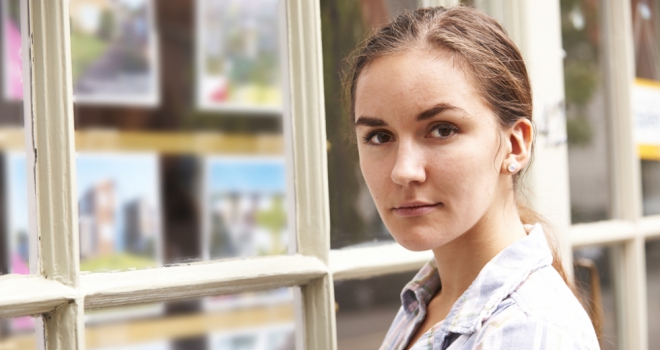 Property ownership, for many years, has carried a raft of positive associations. Buying your own home has traditionally been considered a sign of adulthood, financial stability; even, success.
In fact, not investing in property would have been unthinkable 50 years ago. But, with the global recessions and resulting lifestyle changes that have been prevalent over the last decade, is becoming a homeowner still the 'golden ticket' it once was? Or, are we embracing the freedoms that come with the absence of responsibility?
New research covering homeowners, renters and those still 'in the nest' charts our changing attitudes towards property investment. From identifying the UK's property hotspots to uncovering some surprising insights to later-life property ownership, the statistics showcase just how much our relationship with our homes has changed.
Almost 1 in 4 Brits aren't keen on climbing the property ladder
Whether they've already made the leap or not, a huge 23% of the UK population don't want to continue investing in property. To put that into perspective, 24% of those surveyed cited that finances were keeping them from investing.
Almost 1 in 10 Millennials and Generation X claimed that they owned their own home but felt significantly tied down or negative about the experience, with indications that they wished their money had been invested elsewhere. Men were also twice as likely to experience these negative emotions around home ownership than women.
Elsewhere, there was a significant raise in older generations jumping off the property ladder in later life. More than 1 in 10 Baby Boomers surveyed reported having sold up and moved on – with no wish to ever buy again as a result of their newfound flexibility and freedom. Millennials also lived up to their nickname of 'Generation Boomerang', with 15% of all surveyed claiming they still lived at home with their parents – significantly impacting home ownership statistics in this group.
Home ownership more attractive to younger generations
While the shift in attitudes is large, it's not all bad news for the property market. Home ownership has regained its status, particularly among younger generations, with 46% of Generation Z indicating that they are either saving towards, planning for or actively frustrated by their inability to purchase their own property. 25% claimed to have already purchased property, while only 7% registered lower general satisfaction because of this – indeed, 11% said they were entirely content and felt a large boost in overall life satisfaction.
While the younger generations seem proactive in their ambitions to buy property, finances were still the biggest reason for not investing. In fact, 32% of Millennials and 28% of Generation X claim it was the only, or main, reason for not already owning a property. Overall, 76% of all Brits recorded mainly positive feelings towards the experience or idea of home ownership, with a crucial rise in satisfaction among younger generations – suggesting that the property market will weather the current fluctuations in lifestyle trends.
Glasgow a hotspot for home ownership
The survey also identified the main hotspots for home ownership in the UK, with 59% of those surveyed in the Scottish city owning their own bricks and mortar. Glasgow was also the most positive city as a whole regarding home ownership, with a whopping 54% claiming to be content and feeling improved life satisfaction following their purchase, making them the most property-positive location in the UK.
Hot on their heels was Edinburgh, with 69% of people claiming to own property and Brighton, with 56% of people claiming to own property. Brighton residents also reported high levels of satisfaction, with 50% reporting highly positive experiences of property investment. Edinburgh residents, however, were more lukewarm in their response with 17% of homeowners regretting their decision or feeling tied down by their property.
Other notable property trends by city included:
• Nottingham was the UK's hotspot for second homes or rental properties, with almost 1 in 10 claiming to own a property they didn't live in.
• Edinburgh residents are most likely to regret property investment, with 17% of homeowners surveyed reporting they reviewed their home ownership in a negative light.
• Leeds residents were the most likely to eschew home ownership altogether with over 1 in 10 claiming they didn't want to be tied down by a property purchase.
• A third of those surveyed from Sheffield wanted to get on the property ladder but finances stopped them from doing so; while only 24% of Londoners reported the same.
• 18% of those surveyed in Cardiff reported living at home, as opposed to just 15% of Londoners.
• Edinburgh residents were the most independent in the UK, with only 4% claiming to still live in the parental home.