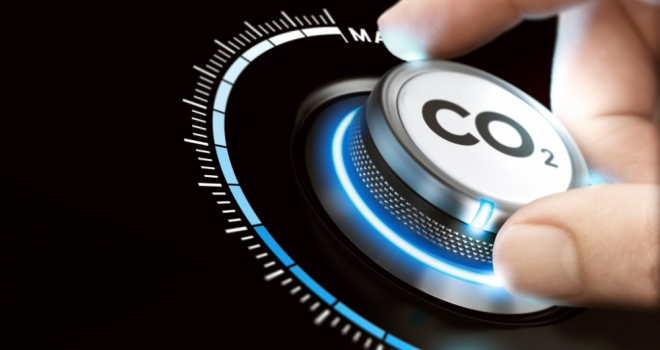 Norway, the skiing-obsessed country somewhere close to the North pole, usually arouses little global interest – but in relation to its long-term practice of sustainable development, there is much that other countries can learn from Norway. In fact, the term 'sustainable development' was invented back in 1987 by Norway's then prime minister Gro Harlem Brundtland, when The Brundtland Commission defined sustainable development as 'Development that meets the needs of the present without compromising the ability of future generations to meet their own needs'.
Since then, Norway has been focused on sustainable development and more specifically, zero-emission research.
Zero-emission construction sites
In 2020, the construction industry contributed 23% of the world's CO2 emissions across its entire supply chain, with approximately 5.5% coming directly from construction sites. These emissions are predominantly a result of the combustion of fossil fuels to power machinery and equipment. As the energy efficiency of building use has been ambitiously tackled over the past decade, the focus increasingly shifts to embodied carbon: the emissions footprint of material extraction, production, transport and construction works.
Oslo was the first city to launch a zero-emission construction site, using only electric machinery to complete street renovation works. In 2020, fully fossil-free construction sites were introduced in Trondheim, Norway's third largest municipality, Copenhagen in Denmark and Helsinki in Finland.
Oslo achieves something similar through its Business for Climate Network. Today, over 130 businesses work towards Oslo's climate goals, which include zero-emission construction sites. The businesses actively take part in the creation of strategies, toolkits and monitoring within the field of emission, reduction and adaption. The network also acts as an arena for dialogue, where the Climate Agency can inform the business community about priorities and policies, and best practice can be shared. Oslo Municipality has also developed Standard climate and environment regulations for practitioners in the construction industry, which measure any violations of environmental regulations as a proportion of the contract value.
Zero-Emission neighbourhoods
Norway also specialises in zero-emission neighbourhoods (ZENs), which aim to reduce direct and indirect greenhouse gas (GHG) emissions, ideally to zero. This takes into account lifecycle modules, building and infrastructure.
The priorities for the ZEN neighbourhoods are:
· Plan, design and operate buildings and associated infrastructure towards zero GHG emissions.
· Become highly energy efficient, and powered in large part by renewable energy through a neighbourhood energy supply system.
· Manage energy flows (within and between buildings), and also exchanges with the surrounding energy system, in a smart and flexible way.
· Promote sustainable transport patterns and smart mobility systems.
· Plan, design and operate with respect to economic sustainability, by minimising total lifecycle costs and lifecycle system costs.
· Plan and locate local amenities to provide good spatial qualities and stimulate sustainable behaviour.
· Continue to develop the area through innovative processes, based on new forms of cooperation between the partners, and leading to innovative solutions.
Designing and planning a ZEN is an interdisciplinary task and is achieved by conveying knowledge and skills within a larger societal and historical context and understanding. It concerns physical science, energy efficiency, selecting the right low-carbon building materials, calculating energy storage capacity, designing energy-producing buildings, and planning for green mobility and zero waste.
Most importantly, creating a ZEN involves winning the hearts and minds of local residents and landowners, future residents, politicians and decision-makers, developers, architects, engineers, and builders: communicating the potentially transformational benefits a zero-emission neighbourhood is paramount.
The importance of research
It follows therefore that achieving a ZEN means following the research and acting upon it. FME Research Centre, part of SINTEF at the Norwegian University of Science and Technology researches zero-emissions areas in smart cities. It participates in the development of modern solutions and has identified how a future-focused relationship between people, their homes and the environment can be established. Specifically, its vision in relation to ZENs is, 'To develop solutions for future buildings and neighbourhoods with no greenhouse gas emissions and thereby contribute to a low carbon society.'
Together with public and industry partners, the FME Research Centre has developed nine test areas which are spread across Norway, and research is tested through case studies.
One of these pilot projects is the ZEN living lab, Ydalir, in Elverum, Norway. Ydalir is a residential development of approximately 1000 homes, with a nursery, school and additional services. Ydalir School, completed in 2020, uses wood as a construction material, for cladding and for interior surfaces. This was the primary tool in reducing the project's total carbon footprint.
Research into sustainability isn't limited to low emissions: social sustainability is of equal importance. An important objective in the research being carried out at Ydalir is to understand what constitutes a 'good life' in Elverum. This involves collecting stories from Elverum's population and research has been conducted with a variety of groups within the population on their experience of Elverum. At Ydalir, arrangements are made for a sharing economy, such as car sharing, guest apartments and communal living rooms, as well as housing for a diverse mix of inhabitants. Considerable attention is paid to external surroundings, both from a social and practical point of view.
One of the early conclusions of FME ZEN is that sustainable neighbourhoods are so much more than a collection of homes constructed of four walls and a roof, instead, they are good places to live, where a sustainable lifestyle is possible.
With a change in mindset clearly motivating many stakeholders, the construction industry has a big responsibility to ensure solutions that 'lift' neighbourhoods in terms of both zero
emissions and social sustainability. Research bodies such as FME ZEN demonstrate the importance of an external organisation responsible for driving the research and development of net-zero initiatives. An organisation that sets the benchmark and identifies the principles, and provides guidance on how other businesses could start to implement these changes into their projects, is imperative to its successful implementation.
Lessons learnt
Scandinavian projects have demonstrated the benefit of research, shared between the private and public sectors, and that this is so much more than a tick-box exercise. It also demonstrates the importance of lifecycle thinking: from construction to everyday living.
The real benefit of the work conducted by these bodies has been sending a signal to the market: around the world, there is a lot that we practitioners could learn from Norway's example.