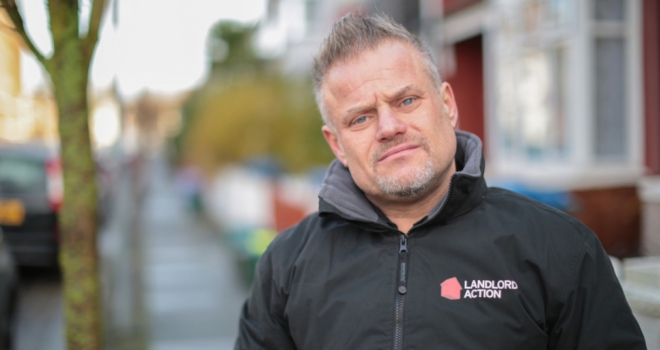 The Property Reporter Awards 2020, proudly supported by the NRLA, officially launched on October 5th and gives you the chance to help us recognise the individuals and companies that have gone above and beyond in the UK property industry this year.
Nominations can be made for any business who you think deserves recognition via the Property Reporter Awards website and will be put under the microscope by our incredible panel of judges, before deciding on the winners.
Backed by years of experience and industry knowledge, this crack team of seasoned property professionals has been a closely guarded secret, until now.
Over the next few weeks, we are delighted to give you the chance to get to know our judges a little better, find out who they are, where they're from and what makes them tick.
Next up, Paul Shamplina...
PR: Who are you?
PS: Paul Shamplina Founder of Landlord Action, Head of Property at Hamilton Fraser.
PR: How long have you been involved with the property industry and what is your current role within it?
PS: I've been involved in helping landlords for 28 years. In that time I have worked for solicitors, specialising in landlord and tenant issues and been a certified bailiff and private investigator. I founded Landlord Action in 2000, helping landlords and letting agents deal with problem tenants, as well as campaigning for landlords.
Recently, I became Head of Property at Hamilton Fraser, where I represent brands such as Hamilton Fraser Insurance, My Deposits, The Property Redress Scheme, Client Money Protect, Landlord Action, Landlord Zone, Tenant Verify, Ome and H F Assist. Part of my job revolves around education and, for the best part of 20 years, I've been training landlords and letting agents in seminars - due to Covid, this has now become webinars.
Providing content is important to me. I have written two books with Kate Faulkner, "The Landlord's Friend", and regularly appear on radio and TV, namely LBC and on Channel 5's 'Nightmare Tenants, Slum Landlords'.
PR: What will you be looking for in a successful nominee, what separates them from the competition?
PS: For me, it will be innovation. The ability to understand the customer and identify what landlords need. Recognising how landlords feel and transferring that understanding to their product. What saves them time, makes them more professional, helps protect them with compliance and educating them to be a better landlord.
PR: There are many categories in the Property Reporter Awards. Which category are you most looking forward to Judging?
PS: Best product for landlords. What's new on the market? Why do they stand out? What's their proven track record? What can back it up in respect of their product? And, most importantly, can I understand it and make it work if it's tech-based, as I'm a bit of a tech dinosaur.
PR: What judge from the world of TV, film or literature are you most like and why?
PS: Most probably Theo Profetus from Dragons Den. He uses a common-sense approach by thinking of the customer's journey. He has humour and prefers to question and challenge. He tells it as it is. But I've got more hair than him.
To nominate your own or another business for the inaugural Property Reporter Awards, please visit www.propertyreporterawards.co.uk
#PRA20