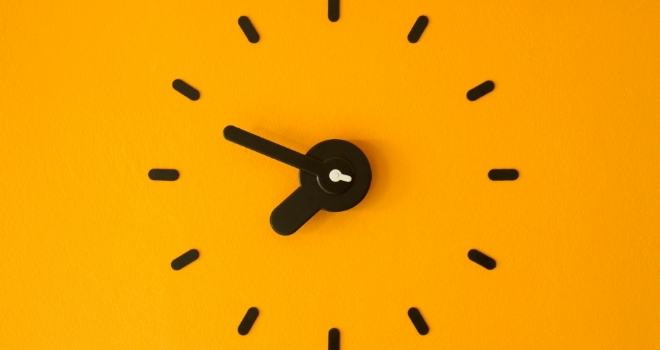 ""
eMoov.co.uk, has reported that on average, property buyers now take 53 minutes to buy their home.
Online estate agent, eMoov, surveyed over 1,000 UK homeowners to ascertain how long they took during the viewing process before submitting an offer. When eMoov ran the same research 12 months ago, they found it took just 38 minutes.
There's been much talk in the industry of late about a lack of inventory, but despite this just 6% of UK buyers are rushing to submit an offer after just one viewing. The majority of buyers (53%) return for that all important second viewing, with a further 41% feeling the need to view a property more than twice.
In the capital where the cost of home-ownership is drastically higher, it's no wonder that the majority of buyers (39%) returned for an additional third viewing, again taking for the large part (37%) between 21 and 30 minutes to view a property.
This increase may come as a surprise to many as the last year has seen the online estate agency sector and, wealth of information available via the internet, help streamline the property selling process considerably.
In the same study eMoov asked UK homeowners what research they would do before attending a viewing. The answers highlighted how much information you can now gather on a property before even stepping foot through the door, with buyers stating they would read the full property description (67%), look at other properties listed in the area (59%), check out the road on Google street view (56%), take a detailed look at the floor plan and room sizes (53%), research into local amenities, employment and infrastructure (49%), research the historic value of a property or surrounding properties (44%), research changes to commuting routes (32%) and establish which school catchment areas the property falls under (25%).
Russell Quirk, Founder and CEO of eMoov.co.uk, commented: "This research shows UK buyers are taking that extra bit of time viewing a property, before submitting an offer. Although demand is still high in a number of areas, particularly London and the surrounding areas, the market isn't quite as competitive as it has been in previous years, so many potential buyers are opting for a second or third viewing before committing to a property.
It makes sense given the enormity of such a decision and with buyers not feeling as pressured, there is no need to rush to submit an offer and secure a property after the first viewing.
However the data shows that there are still those 6% of buyers that will view a property for less than 10 minutes, before deciding to buy it. This still amazes me but highlights the speed the market can move at, in the areas where demand is still outstripping supply."