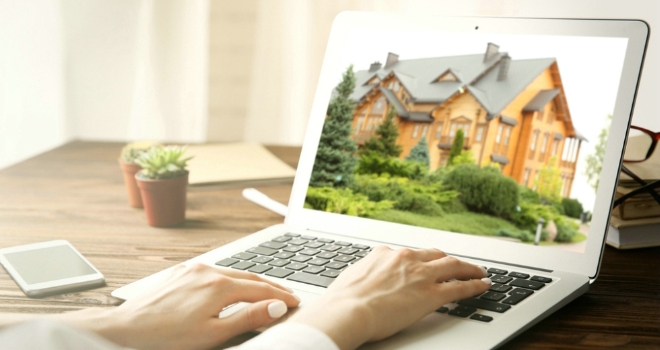 For most of us, it's hard to get through a day without being online for one reason or another. Streaming movies, shopping, even buying our next home.
It's fair to say that these days most property searches start on the internet. However, Rachel Johnston of Stacks Property Search suggests that online should be an aid, not a substitute for an exhaustive property search. Buyers that restrict their research to the armchair are likely to fall into the category of chronic searchers destined to look but never buy.
Rachel says: "But at least make your surfing as constructive as possible. My advice would be to set up very carefully organised searches for three or four of the main portals. This will involve:
Drawing a customised map of the area you're interested in;
Set generous price bands – one tier above and below your budget. This will ensure you see property that's out of your budget but that might be reduced or negotiable; and property that's below your budget that could be improved / extended to meet your needs.
Don't set a lower limit if you have any interest in serious renovation projects, extending, or building your own;
By the same token, don't set any bedroom limits – good property buying is all about space, layout and ergonomics, not number of rooms; the floorplan should be one of the first things you look at.
Do sign up for alerts – when new properties come on and when a price is dropped. You might want to use a secondary e-mail address so your regular inbox isn't overwhelmed by duplicate alerts from different portals;
Think carefully about the mainstream filters – do reduce the influx of properties by ruling out anything you are 100% certain you don't want, for instance there's no point hearing about flats if you're a determined house buyer. But if there's any doubt, leave these fields open.
Customise keywords if you have some red-line criteria, for instance, 'garden', 'parking', 'garage', but don't get carried away, the best time to rule things out is when you can see how they won't work for you, not before. Mistakes can be made in the categorisation process, so a broad search will override any human error.
Buyers who are looking for a certain something that is obscure and less easy to categorise will struggle – there's no point putting in search terms like 'quirky', 'characterful', 'good views', or 'generous proportions' – the portals are too blunt an instrument.
Don't rely on the portals' information relating to sold prices and running costs – these can be inaccurate, especially for one-off rural properties.
There are many advantages to the portals. Some will tell you how long the property's been on the market, some will tell you whether the price has been reduced, and there's plenty of historical information and comparisons that you can delve into that will help you build up a picture of the local market. You can also establish which estate agents operate in a particular area.
But the portals should be complementary to estate agents, not a replacement. A good estate agent will start to build up a picture of what you do and don't like; going to see properties and reporting back to them on what suited you and what didn't will be much more effective than trying to get a search engine to understand the way your mind works.
And remember, the portals are way behind the market. Before you get an e-mail alert, you're behind the field. Buying agents will have seen the property, as will the proactive buyers who haven't relied on the portals for their intelligence. And some properties won't ever find their way onto the portals at all, their buyers preferring to keep a low profile and only show their properties to selected buyers.
One of the greatest dangers of the property portals is that buyers tend to spend too long on the computer, and not enough time on the road. Property simply isn't a 'virtual' commodity. The impression you get from pictures and descriptions may vary dramatically from the real thing. So by all means start your search on the internet, but get on the phone, talk to the agents, and go and see as much property as you possibly can."