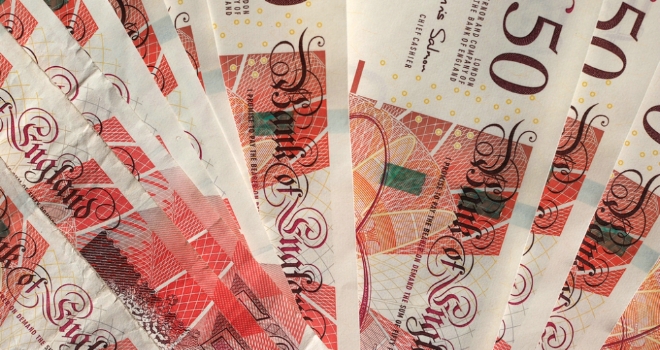 A new report from Key Retirement has revealed that the average cost to get your home 'retirement ready' could be more than you think.
The research found that retired homeowners face average costs of around £10,400 - meaning one in ten over-65s will be forced to consider cashing in pensions or taking out bank loans.
And the bill for homeowners who plan to stay in their house throughout retirement will be more than £20,000 for around one in eight.
Around 49% of over-65 homeowners have already made improvements to their home so it is more manageable in retirement including adding downstairs bathrooms, additional handrails and stair rails as well as major changes such as chair lifts and making gardens more manageable.
But another 32% who are planning to make changes, face a potential squeeze on retirement income and will have to raid savings to find the money to fund the major changes they need driving growing interest in using property wealth to pay for improvements.
Key's research shows around 77% are confident they have savings they can use to pay for the planned improvements with equity release seen as the second most popular way of funding home improvements. Worryingly around one in 10 over-65 homeowners are considering cashing in pensions or taking out bank loans.
The biggest concern for over-65s when making their home retirement ready is having a more manageable garden – around 54% plan to spend money on the garden. However one in five (19%) want a bathroom downstairs and 22% are looking to install a chair lift.
Dean Mirfin, Chief Product Officer at Key Retirement, commented: "Nearly two-thirds of equity release customers are using some or all of their property wealth for home and garden improvements highlighting the growing demand across the country.
Millions want to stay in their homes but often forget the need to adapt a home so it is retirement ready and more comfortable when people are less physically able.
We should all probably plan ahead but circumstances change rapidly and you may need to take action quickly which can be difficult when the average cost is £10,400 to ensure your home is suitable and your retirement is as comfortable as possible."
Key's data shows the average equity release customer is able to access around £70,625 in property wealth to improve their standard of living in retirement while remaining in their home enabling them to address a range of financial issues.
The research found around 29% of those aged between 55 and 64 have invested in improvements to ensure their homes are adapted to their needs when they retire but another 39% are planning to make improvements but have not yet started.
In addition to stair lifts, garden improvements and downstairs bathrooms other popular improvement projects include building an extension with 11% of over-65s considering adding an extension for relatives or live-in carers to use while 22% are considering upgrading their central heating and 19% are looking at double or triple glazing.