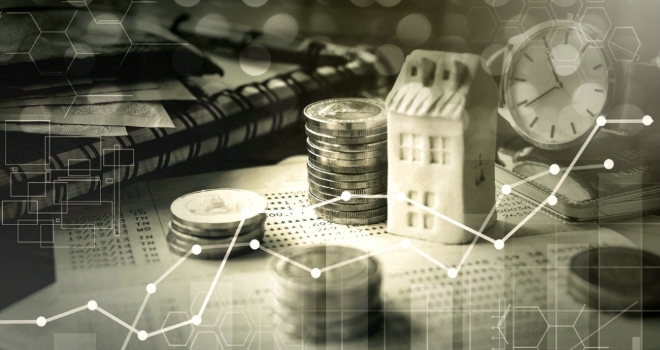 The latest data and analysis from RICS has revealed a gloomy outlook for the UK housing market as both sales and demand for property appeared to fizzle out during October with the majority of regions displaying a flat to negative trend.
According to the data, going forward, momentum is likely to remain subdued in the near term.
It also shows that national prices have eased, with a flat price trend now evident on a UK-wide basis, although there remains significant variation across regions.
Respondents in London continue to report downward pressure on prices, with the net balance coming in at -63%, the poorest reading since 2009.
Similarly, the price gauge remains negative in the South East (although to a lesser extent than in the capital), while East Anglia and the North East also returned readings below zero. By way of contrast, the price balances elsewhere remain generally firm, with the North West of England, Wales, Scotland and Northern Ireland all returning numbers consistent with further house price gains.
Alongside this, near term price expectations have now been negative in each of the last three reports. Again, the most cautious sentiment continues to be returned by contributors in London, although expectations are now also slightly negative in five other regions within England. The twelve month view is stronger in most parts however, with ten of the twelve regions/countries covered in the report expected to see higher prices in a year's time. The two exceptions are London and the South East, where prices are anticipated to decline and remain flat, respectively.
When contributors were asked to compare sales prices with asking prices over the past two months, it predictably revealed greater discrepancies for more expensive homes. Nationally, for properties marketed at more than £1m, 71% of respondents reported sales prices coming in below asking prices (compared with 67% the last time the question was asked in July). Within this, 26% responded in the 'up to 5% below' category, and 35% answered 'between 5 and 10% below'.
For homes listed at between £0.5m and £1m, a combined 62% of contributors noted sales prices were coming in lower than asking prices. Finally, in terms of homes marketed at less than £0.5m, the largest share of respondents (42%) noted asking and sales prices were at roughly the same level, although a still significant 32% stated sales prices were up to 5% under.
In terms of activity, the New Buyer Enquiries series continued to signal a softening in demand. Likewise, agreed sales were also reported to have fallen, as 20% more respondents noted a decline in transactions (as opposed to a rise) over the month. Wales, Scotland and the North East were the only areas to have seen any pick-up during October, while sales trends were either flat or negative across the rest of the UK.
Following a couple of months in which new instructions had held broadly stable, the latest results point to a renewed deterioration in the flow of fresh listings coming to market. Even so, given the drop in average sales per estate agent branch, stock levels have now risen slightly from the record low seen in June earlier this year.
Brian Murphy, Head of Lending for Mortgage Advice Bureau, commented: "RICS suggests that the divergent picture we've seen over the last few months is still evident, with house price gains in the North West, Scotland and Northern Ireland yet prices cooling in London and the South East. We can also see from the report that new sales instructions have fallen yet again, meaning a continued shortage of properties for sale in many areas, albeit that there is apparently slightly more property available on the market now than there was in June which was cited as the lowest level of properties for sale since records began.
What's also interesting to note from the report is that properties on the market between £500k and £1m in many parts of the UK are now increasingly being sold and under the asking price in many areas, although it's quite possible that this is an indicator that, due to lack of stock, sellers have been marketing their properties more ambitiously up until now, so this is perhaps of a reflection of realistic pricing coming into play rather than any other issue. Having said that, the majority of respondents to the survey suggested that they expect to see house prices higher in 12 months' time than they are now, with the exception of London, where sentiment seems to remain less optimistic."
Stephen Wasserman, Managing Director at West One Loans, commented: "Today's RICS figures showing subdued activity are disappointing; however, industry analysis over the past few months has painted a confused picture of the property market, so it is important not to get carried away and assume this flat-lining is a downward trend.
Political and economic turmoil, alongside the competitive environment and supply vs demand issue, have all contributed to wider market uncertainty in recent months, and this has undoubtedly hindered buyer and investor demand. While it may take time for the sector to reach its full potential, the market has shown its underlying resilience before, and we are cautiously optimistic that the market will pick up in due course – especially if the rumoured stamp duty changes for first-time buyers are a topic in this month's Budget."