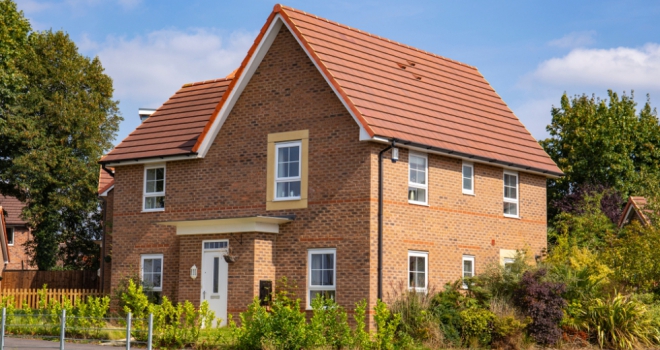 The clock is ticking. And despite a possible extension to the scheme beyond March 31st, a growing number of homebuyers are now switching their attention from the fantasy of cashing in via the stamp duty holiday to new-build buying schemes.
According to the latest research from HouseScan, schemes which offer a financial leg up onto the ladder are the most sought after aspects for homebuyers across the new build sector.
The new-build snagging company analysed the current state of the UK new-build market and found that currently, homes in this sector account for just 7% of all homes listed for sale.
On average, buyer demand for these homes is lower than that of the existing market, with 34% of all new build homes listed already under offer or sold subject to contract compared to 58% of existing property stock.
Most in-demand new build property type
Semi-detached homes are most in-demand amongst new build homebuyers with 41% of all stock listed already sold. Terraced homes are the next most in-demand at 40%, followed by detached homes (34%) then flats (27%).
Most in-demand features
With lockdown restrictions still in full force, it's perhaps surprising that gardens don't rank as the most sought after feature amongst buyers. Demand for a new build fit with some outside space is currently at 35%, trailing other features such as parking and buying schemes.
Homes with parking were only marginally more in-demand then properties with a garden, with 37% already being snapped up by new-build homebuyers.
The most in-demand feature at present is the availability of a new build buying scheme such as Help to Buy. 42% of all new build homes offering the help of a buying scheme were already sold subject to contract or under offer.
Harry Yates, Founder and Managing Director of HouseScan, commented: "While the stamp duty holiday deadline is yet to expire, many homebuyers have now realised that any chance of a saving has now gone, even if they did have an offer accepted many months ago.
"However, the new build sector continues to present financial aid to those looking to buy via the Help to Buy Equity Loan, allowing them to overcome the initial financial obstacle of raising a deposit with greater ease.
"Therefore, it comes as no surprise that in current market conditions the availability of this continued financial aid ranks as the most sought after feature of a new build home. The housing boom brought about by the stamp duty holiday has been great for stimulating market activity, but the downside is house prices have climbed ever higher and so help climbing the ladder is as important as ever."