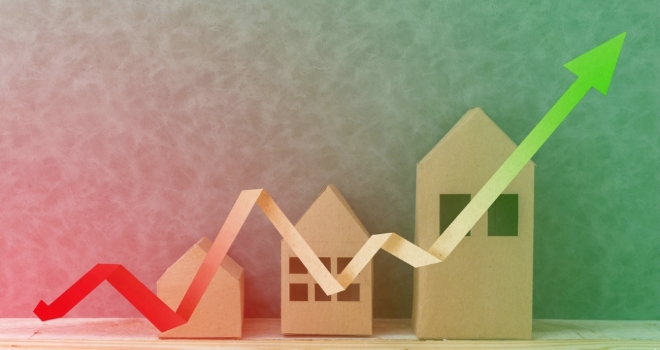 The latest data and analysis from Home.co.uk has revealed that the UK property market has stepped up a gear and sent house prices soaring, fuelled by pent-up demand and delayed sales.
However, despite surging supply, the overall stock count remains 9.1% lower than in August 2019, as suppressed demand devours the new listings.
According to recent figures, estate agents had a phenomenally busy month in July, taking on vast amounts of new instructions at the same time as properties were being snapped up. Moreover, new listings are being placed on the market with markedly higher asking prices.
London agents were the busiest with the total of new inventory in July up 45% when compared to July 2019. The East and Southeast regions were not far behind with totals of new instructions up 29% and 30% respectively, as vendors and agents make up for lost time. Despite an overall uplift in monthly supply of 22%, the UK total of stock for sale remains lower than a year ago, indicating that the market is far from saturated at the national level, at least for the time being, although some regions (e.g. London) may be entering a period of oversupply.
Asking prices are up again for a third consecutive month in all English regions, Scotland and Wales. Notably bullish price hikes are evident in Yorkshire (+2.3%) and Scotland (+3.6%), which has just come out of lockdown, while the most cautious price setting is observed in Greater London and the East of England (up 0.5% and 0.6% respectively). The cumulative rise in the mix-adjusted average asking price for England and Wales over the last three months amounts to just over £10,000.
The best-performing regions are the North West and Yorkshire, both showing year-on-year price growth uptrends of 6.7% and 8.1% respectively.
The annualised mix-adjusted average price growth across England and Wales currently stands at an impressive +3.3%; a vast improvement on Aug 2019, when the annualised rate of increase of home prices was -0.2%.
Supply in the rental sector across the UK has mostly recovered but remains 6.8% down year-on-year. Only the Greater London area shows an increase in properties available to rent year-on-year.