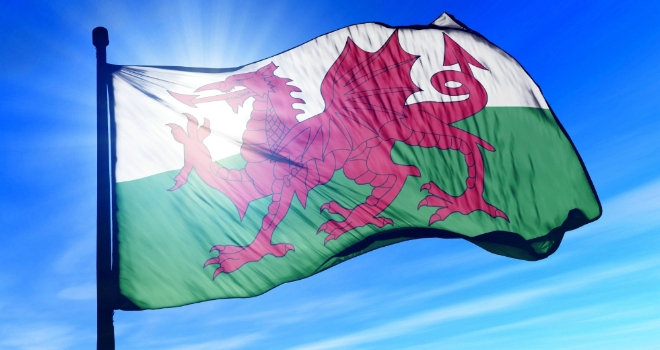 The average house price in Wales has increased by £5,826, or 3.3%, over the last 12 months, to a new high of £179,855.
Home buyers have continued to benefit from low rates of interest currently available on mortgages. House Prices in Wales increased in nine of the 12 months in 2017, while December was the fifth month in succession in which Wales reached a new peak price. Overall, house sales in 2017 are estimated to be broadly the same as 2016, although Q4 2017 did see a fall of 9% when compared with Q4 2016.
In Cardiff, it is the increase in the price of terraced properties that has helped to secure the new peak of £226,330. Prices for terraces have risen by £3,000 over the last quarter, to an average £200,000. Terraced properties are popular among first-time buyers. This sector of the market was boosted by the 2017 Autumn Budget. Stamp duty is zero percent for first time buyers on the first £300,000 of a property's value, costing less than £500,000. This will have saved a first-time buyer £1,500 on properties valued at £200,000. It applies in Wales until the launch of the Land Transaction Tax in April 2018.
Newport has seen the highest number of new-build properties. New-build properties tend to sell at a premium price to existing properties. In part, this is due to improvements in construction and features often associated with new- builds. The premium price on new-build homes has resulted in Newport reaching a new peak in its average house price of £183,683.
Pembrokeshire has the highest annual rate-of-change in prices at 8.1%. Terraced properties represented 25 per cent of total sales, with prices rising from £122,000 in Q4 2016 to £162,000 a year later. Caerphilly has the second highest increase in prices at 7.3%. Detached homes have seen the highest increase in prices, from an average £220,000 in Q4 2016 to £240,000 in Q4 2017.
Tom Denman, Chief Financial Officer at Principality Building Society, said: "House prices in Wales continued to grow as the market bounced back from uncertainties around Brexit and the economy earlier in 2017. However, transaction levels are broadly flat if we compare the numbers sold in 2016.
Growth was largely due to proportionally more transactions in higher demand areas such as Cardiff and Newport. New builds in areas such as Newport, have resulted in a price premium that has helped to push up average prices in those regions. A shortage in housing supply, high employment, and low interest rates, have all contributed to growth. Similar economic conditions for 2018 indicate that house prices will continue to grow modestly in Wales.
There has been slow a down in activity recently off the back of the Bank of England interest rate increase. However the removal of stamp duty charges for first time buyers of properties up to £300,000 since the November Budget could drive different first time buyer behaviour before the Land Transaction Tax comes into force in April."