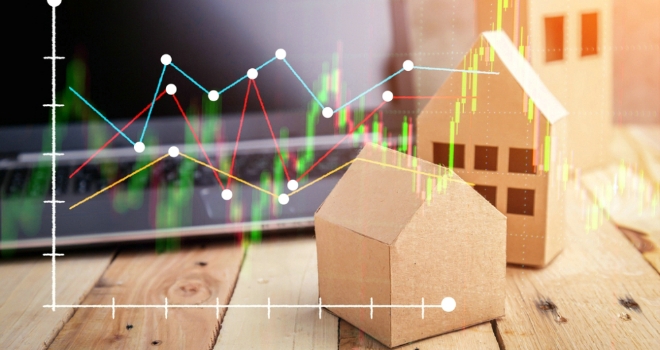 According to the latest figures released this morning, average UK house prices saw a 'modest' fall of 0.2% during May, with early signs that market activity is beginning to pick up.
Between March and May, house prices were 0.5% lower than in the preceding three months. However, May's house prices remain 2.6% higher than in the same month a year earlier.
Russell Galley, managing director of Halifax, comments on this morning's figures: "With the full impact of lockdown measures taking a firm grip on the UK property market by May, the average house price fell by 0.2% to £237,808. This is the third successive monthly fall, though more modest than in April, and reflects a continued loss of momentum following what was a strong start to the year. Though it should still be noted that with a limited number of transactions available, calculating average house prices remains challenging and increased volatility is to be expected.
"The mid-month relaxation of restrictions in England, allowing estate agents and conveyancers to restart operations, brought much-needed positive news with some advance indicators of buyer and seller interest quickly showing signs of improvement. This is likely to provide a short-term boost as buyers and homeowners attempt to kick-start transactions that had previously been put on hold.
"Looking ahead, we expect market activity to increase progressively as restrictions are eased further across the whole of the UK and we continue to have confidence in the underlying health of the housing market over the long-term. However, the extent of downward pressure on market confidence and prices over the coming months will depend on how quickly the economy is able to recover from the effects of the pandemic and the available government policy support for jobs and households."
Anna Clare Harper, co-founder of property fund Anglo Residential, says: "The recent and dramatic fall in transactions, new instructions and buyer demand, as well as practical restrictions on valuations and finance, means it is hardly a surprise that Halifax's data illustrates a slight fall in house prices on a monthly and quarterly basis. However, many investors and homebuyers remain keen to purchase property.
"From what we are seeing in the market, we expect short-term volatility exaggerated by low transactional volumes. More important for most long-term investors and buyers is the underlying 2.6 per cent annual growth illustrated by Halifax, reflecting positive sentiment beneath the obvious."
Andrea Olivari, Co-Founder at Selina Finance comments: "While a slowdown in the housing market has been expected due to lockdown, these figures will make uncomfortable reading for homeowners. On first glance, this drop in prices may spark concern about the state of the market, and knock-on effect to personal wealth.
"However it's worth remembering that we've seen a significant drop-off in housing transactions and so this index is based on a small sample and may not paint the full picture.
"While some are predicting a rapid recovery in the months ahead, in the short-medium term we expect to see an increasing number of homeowners looking to extend or improve their existing property rather than rolling the dice in a potentially depressed market"