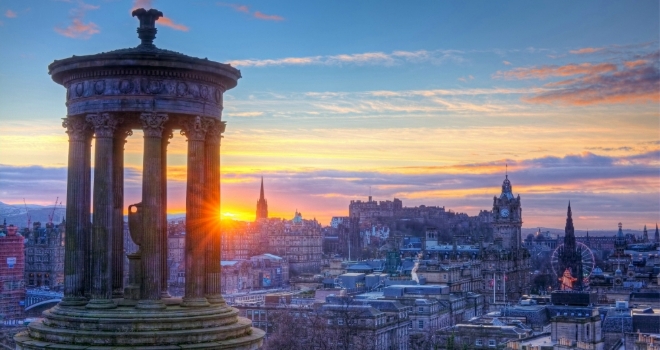 The latest house sale data from Property Solvers has revealed that Scottish properties are taking an average of 12.57 weeks to sell compared to 16.11 weeks in England and Wales – representing a 28.16% difference.
In Paisley, in the 12 months to May 2019, it took an average of 8 weeks for 251 properties to sell. Sellers in Glasgow and Edinburgh were waiting an average of between 13 and 14 weeks respectively from marketing their properties to completion. The slowest pace was seen in Motherwell and Kirkcaldy where 732 sellers waited an average of 15 weeks.
In England, the research pointed to a relatively small number of sales in Central London taking between 10 and 11 weeks. However, the majority were taking at least 5 weeks longer. In Southend-on-Sea, Torquay, North London, Watford and Southall 2,054 sellers were waiting for an average of 18 weeks for things to go through.
Ruban Selvanayagam, who heads up the monthly-updated research, commented: "Although the sample size is lower and the system is far from perfect, it's evident that the English and Welsh conveyancing process could learn some key lessons from Scotland.
It's the solicitors that typically take responsibility for marketing Scottish homes up for sale (as opposed to estate agents in England and Wales)," says Selvanayagam.
Prior to getting homes on the market, by and large, Scottish sellers are required to deliver a Home Report. In addition to an energy performance certificate, a property questionnaire must also be forwarded. The seller will also supply a 'single survey' which the buyer can present to the lender for mortgage approval. Provided the surveying firm is on the lenders approved panel, there are usually no obstacles. This minimises an increasingly frequent issue in England and Wales of down-valuations that result in sellers pulling out or attempting to renegotiate the final purchase price.
Although the Home Information Packs had limited success in England and Wales, there is a strong argument that sellers should be presenting their homes in a more transparent way.
In a competitive market, to avoid the silly games that can often occur in the bidding process, buyers interested in properties above the asking price are invited to make sealed bids within a set timeframe.
Once a legitimate bid is won, similar to England and Wales, the mortgage offer is confirmed and the conveyancing process starts. However, in Scotland, although a number of conditions are often applied, the exchange of documentation (known as 'missives') earlier in the process facilitates a much smoother transaction. In England, there is no legal commitment to the sale until contracts have been signed and exchanged.
Also, if sellers in Scotland decide to accept a higher offer from another prospective buyer (i.e. the original buyer has been gazumped), they must instruct a different solicitor."