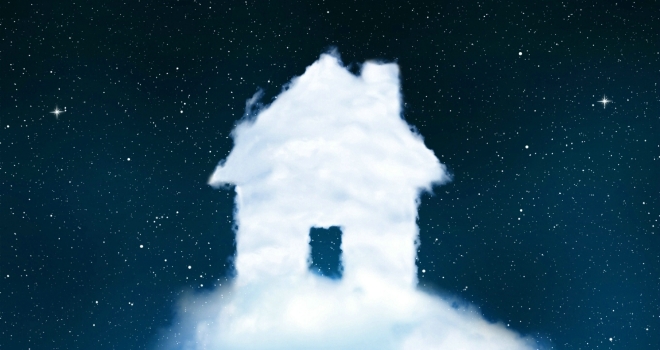 ""
A new report from law firm Slater Gordon has revealed that an entire generation has given up hope of ever owning their own home.
As a result of the property boom, thousands of first-time-buyers have had their dreams dashed by ever escalating property prices and the need to secure a huge deposit.
In the study of 2,000 under 45s who have yet to buy it emerged that 51% thought they had little or no prospect of ever owning their own house.
The toll was particularly acute for those aged 35 to 44 who were still struggling to get on to the property ladder, with 40 per cent believing they will never be able to afford their own home, while one in five said they have been left totally disillusioned by the current state of the property market.
Nearly one in three said they were having to cut back on essentials, such as food and heating, at the end of each month in order to save for a home.
A third had taken on extra shifts or another job to raise funds while a fifth have chosen to move back with their parents so they could get some savings behind them and nearly half questioned were going without holidays.
But a large majority of those questioned revealed they were not aware of or had not looked into other ways of getting on to the property ladder.
The survey by property law experts Slater and Gordon found that those who were actively saving for a place had managed to bank on average just £10,570 towards a deposit but needed at least three times that amount to feel they stood any chance of securing a home and affording stamp duty.
Stephen Lintott, head of property law at Slater and Gordon, said: "It can be incredibly dispiriting for people saving towards their first home to see an unrelenting rise of house prices. But there are a lot of schemes and incentives out there that people just don't know about. It is possible to do it with the right financial planning early on.
The recent changes to stamp duty land tax may have helped in the short term, but in the long term the supply of housing needs to be boosted - perhaps by a reform of planning and tax laws - and the rental market needs to respond to changes in how people want to rent."
Just 39% of those trying to get a deposit together have managed to leave their savings untouched. Some 61% said the simple cost of living, such as everyday essentials, unexpected bills and clothes, meant they have to dip into their funds.
One in ten said they felt trapped by the high cost of rent while one in five said ownership was less realistic for them than previous generations.
But nearly four in five of under 45s had never heard of or explored the option of shared ownership schemes, 90% were in the dark about shared equity schemes. And two thirds of respondents had not contemplated or were oblivious to the Government's much-vaunted Help to Buy scheme.
Some 86% said the Government needed to do more to educate buyers about their home ownership options. Only 17% of under 45s now felt "optimistic" about their chances of owning their own home.
The earliest age at which the average buyer thought they would be able to take their first step onto the property ladder was more than 35 years and most expected it would take at least ten years of saving before they could turn dreams of being a homeowner into reality, the study found.
Mr Lintott added: "A shake-up of the letting market would also help to ensure people have a decent choice as to whether to buy or rent, particularly longer term tenancies of high quality family housing."
This view was supported by the research which found that 64% of respondents would abandon intentions of buying a home if better quality rental properties were available, while 60% said if longer-term tenancies were available in the private rented sectors if would influence their decision about whether to buy or not.
A third of under 45s said that stamp duty put them off purchasing and 60 per cent said there simply were not enough good quality and suitable affordable homes being built.