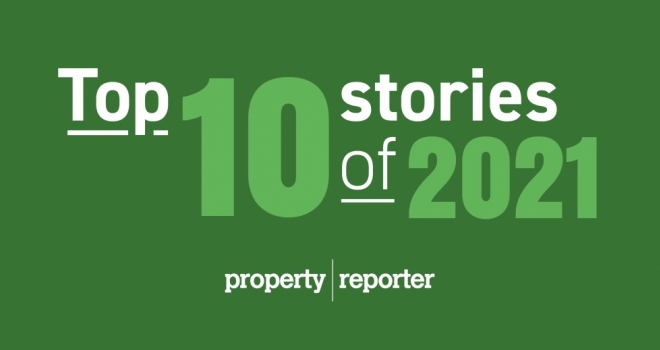 It's been yet another interesting year in the property market.
As we leave 2021 and head into a new year, we've rounded up your top 10 stories from the past 12 months - what news had you reading, commenting and sharing in droves this year? If you'd to take a closer look at the stories as they happened, simply click their title to see what we had to say at the time...
10. Landlords could be bit with £24k CGT hike under proposed new rules
Not the cheeriest start - in at #10 was a story from March where estate agents Benham and Reeves warned about the potential cost to landlords if propose new rules around Capital Gains Tax came to pass. Landlords can breathe a sigh of relief for now, as the proposals were shelved citing an administrative burden on HMRC as well as the impact on taxpayers - although said it continued to keep the tax system 'under review'.
9. Project Generation: Lloyds Bank to become private landlord
Also sneaking into the top 10 was the news that Lloyds Bank intended to join the ranks of the landlord community with 'Project Generation', part of a push to improve its falling profits. In June this year, the bank had identified its first properties- a block of flats in Peterborough, and revealed via a job advert for its rental division that it aimed to own 50,000 properties within nine years.
8. Latest data reveals the UK's best housebuilders based on delivery and housing quality
A fascinating look at the housebuilding sector in at #8, as snagging experts HouseScan revealed the results of their research ranking UK housebuilders. Based off number of homes delivery and quality awards received, the top ten featured both household names and smaller builders in its ranks.
7. UK housing shortage: calls for landlords to accept more tenants on benefits
A rallying cry from the rental market comes in at #7. Despite landmark legislation outlawing discrimination against tenants who receive benefits being passed in July 2020, this story included data from Shelter showing three months after the ruling, just 16% of rental ads accepted housing benefits recipients - and called for an urgent change from the rental sector.
6. Government reforms to help close the 77% price gap between freehold and leasehold property sales
A closer look at Government plans to overhaul the leasehold system in January - which was later introduced into the House of Lords and is making its way through parliament. As part of a wider set of reforms, the bill includes legislation to stop expensive ground rents - which our article argued was one of the factors causing a dramatic price difference between freehold and leasehold properties.
5. Changes to Green Homes Grant welcomed by landlords
Good news for landlords at #5 - the Government made it easier for landlords and homeowners to find installers of energy efficient and low carbon home improvements. The National Residential Landlords' Association welcomed the news and encouraged landlords to 'make use of this important initiative'.
4. Eviction ban extension welcomed by 76% of tenants
A reflection of the concern many people felt in January, our fourth most-read story this year revealed 76% of tenants surveyed by lettings & estate agent Barrows and Forrester 'welcomed' the Government's move to extend the eviction ban while the Covid-19 pandemic continued to wreak havoc to livelihoods and incomes. Landlords were, perhaps unsurprisingly, less positive about the move - 43% believed it should not have been extended, citing their own financial concerns.
3. Do you need planning permission for garden buildings?
A sign of the times in third place, as our readers were keen to know the rules around building in their gardens amid national 'work from home' guidance. As a nation adjusted to a new way of living (and working), we covered the rules on permitted development and planning permission for garden rooms.
2. Government confirms Help to Buy deadline extension
The extension of the Help to Buy deadline in January gave housebuilders an extra month to reach build completion on their equity loan transactions - and, as the property market watched for the next Help to Buy scheme to be announced in April, it seems many of our readers were interested in the extension.
1. Housing market to remain open during lockdown
Perhaps unsurprisingly, our most-read story came right at the start of the year as January saw the announcement of another national lockdown. The news that home moves would still be allowed - and estate agencies, letting firms and removals companies could still operate - struck a chord with thousands of our readers, reflecting a nation looking for certainty wherever we could find it.
At Property Reporter, we're glad you've joined us for some of the biggest breaking stories in the property industry this year - and we look forward to doing the same in 2022.