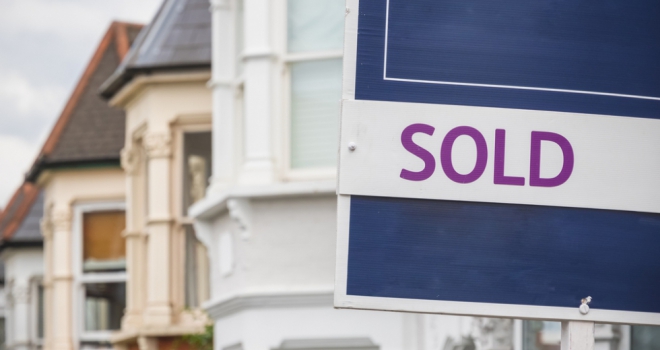 The latest data released by HMRC has revealed that, between September and October this year, property transactions plummeted by over 50%.
According to the figures, UK residential transactions were at 76,930 in October - 28.2% lower than October 2020 and 52.0% lower than September. On a non-seasonally adjusted basis, transactions are 30.1% lower than October 2020 and 48.4% lower than September 2021.
Joshua Elash, director of property lender MT Finance, says: "The monthly decrease in the volume of residential transactions is dramatic. The argument for either reworking or scrapping stamp duty altogether has never been louder or clearer. Stamp duty is the tax holding back a property market that would benefit now more than ever from greater levels of fluidity.
"As inflation begins to bite, a continued lack of supply in the market will translate into higher property values. While this is great for existing property owners, it will exacerbate the issues first-time buyers have experienced in getting on the ladder. Getting rid of stamp duty will encourage more transactional volume, increase the supply of property in the market, and accordingly ease some of the inflationary pressure on real asset values. It's a no brainer at this point.
"On a more positive note, the rise in non-residential transactions is consistent with what we are seeing in the market as more investors continue to return to commercial property following a particularly challenging lockdown-driven period."
Anna Clare Harper, chief executive of property consultancy SPI Capital, says: "Housing transactions are important because they drive house prices, which both reflect and affect our confidence, and the economy.
"In the first month following the end of the temporary stamp duty reduction, UK housing transactions were down 28.2 per cent compared with October 2020 and 52 per cent lower than September 2021.
"In short, a 10-year peak in transactions last month was followed by a 10-year low.
"This is unsurprising because stamp duty is a significant influence on affordability. Whilst buyers can borrow more from banks to pay more for housing, stamp duty has to be paid outright. For this reason, it can act as a catalyst for decisions to buy or not to buy.
"As for what next: we can expect a general slowdown in housing transactions, but a significant reduction in house prices is unlikely. This is because the cost of buying a new property is now higher, and the cost of holding on to property remains low due to low-interest rates and the wide availability of low cost, fixed-rate mortgages.
"Perhaps the biggest problem the housing market faces going forward is the shortage of available stock, which means that even as housing transactions fall, prices are likely to remain strong."