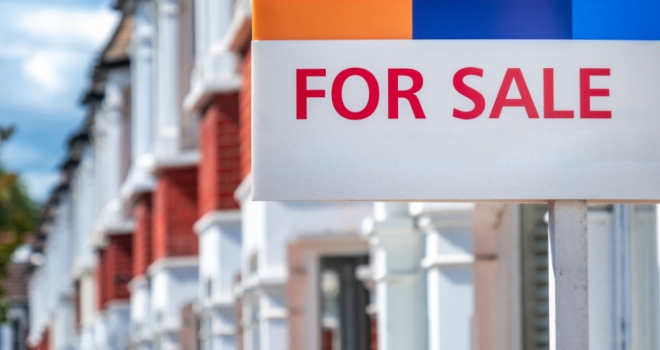 Demand for homes is completely overwhelming supply outside the capital, overheating the market and sending asking prices 'beserk', according to the latest data released by Home.co.uk.
The twin stimulus measures of the June extension to the Stamp Duty holiday and government-backed 95% mortgages are having a dangerously destabilising effect on home prices in regional markets plagued by lack of supply.
According to Home, following the latest lockdown, the market is off to the races. Surging demand is everywhere except London, creating fierce competition for a diminishing sales stock.
Across the UK, the number of properties entering the market is 25% less on average than it was two years ago, and in many regions, the supply shortages are much worse. Lack of supply has meant that the total stock of property for sale has been whittled down to a new all-time low of just 307,892 properties. This total of unsold property on the market is 30% lower than it was three years ago and 65% less than the record high of 868,241 set in May 2008.
The London exodus continues as evidenced by the increasing supply of properties for sale as well as the growing surplus of available rental properties, especially in the more central boroughs where rents seem to be in freefall. This trend looks set to continue despite the good news about the vaccine rollout, and we expect further rises in supply in both the rental and sales sectors over the coming months. Of course, adding supply into an already saturated market will drive down asking prices in London further. The median flat price within a 10-mile radius of the centre has already fallen 9% over the last twelve months.
Outside of London, rents continue to rise rapidly in most of the regions due to scarcity. Given the current demand for rental property in the regions we do not expect supply to rise to meet demand in the near term, nor for demand to fall away. Rents will continue to inflate and this will support further sales price increases going forward, as attractive yields entice investors.
The annualised mix-adjusted average asking price growth across England and Wales is currently +7.4% and looks set to increase; in April 2020, the annualised rate of increase of home prices was just 1.0%.