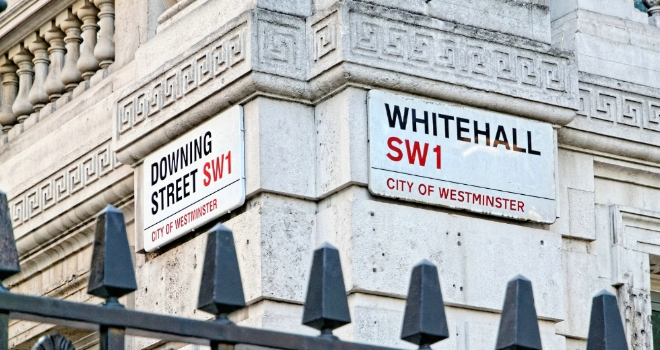 As trailed earlier this week, the Ministry of Housing, Communities and Local Government - which said its reforms would produce high quality, sustainable homes and give communities a central role - plans to designate land into one of three categories: for growth, renewal or protection.
Land labelled for growth, MHCLG explained, would be approved for development at the same time as plan preparations, allowing for new homes and other important infrastructure to be "built quickly and efficiently", providing plans meet local design standards.
Renewal areas will also benefit from "much quicker development" if they are similarly well designed. Protected land – including the green belt – will continue to be safeguarded, "with policy remaining a decision for local authorities".
MHCLG said communities would determine the agenda on land for their own areas, "with the categories for all land across England decided through local consensus".
Local communities will also be involved from the start of the planning process, with much relevant information - including maps and data – available online as the government aims to make "the whole system more accessible".
Under its plans, MHCLG intends to replace section 106 agreements and the Community Infrastructure Levy with a new Infrastructure Levy. This should be, ministers propose, a fixed proportion of the development's value, "above a set threshold, helping to deliver more affordable housing" and create a simpler system to reduce delays.
And local housing plans must be developed and agreed within 30 months, with each area having a local plan in place.
MHCLG also proposes that all new homes should be "zero-carbon ready" so that no homes produced under the new planning system need to be retrofitted. This is part of the government's commitment to reaching net-zero carbon emissions by 2050.
The planning overhaul is intended to help SME housebuilders, according to MHCLG, with plans to make the housing industry "more diverse and competitive to drive delivery and higher standards".
Alongside its white paper, the government has also published a response to its consultation on First Homes, confirming that the new initiative will deliver new homes at a 30% discount in perpetuity to first-time buyers as well as local people and key workers.
Robert Jenrick, Housing secretary said: "Our complex planning system has been a barrier to building the homes people need; it takes seven years to agree on local housing plans and five years just to get a spade in the ground.
"These once in a generation reforms will lay the foundations for a brighter future, providing more homes for young people and creating better quality neighbourhoods and homes across the country. We will cut red tape, but not standards, placing a higher regard on quality, design and the environment than ever before. Planning decisions will be simple and transparent, with local democracy at the heart of the process."
Mark Hayward, Chief Executive, NAEA Propertymark, comments: "It's positive to see more steps being taken to support the housing market during this time. It is particularly important that as we try to boost the economy, we build a greater supply of affordable houses that can rejuvenate areas across the country most affected by this crisis.
"However, it is important that any changes to the planning process help to improve transport, infrastructure and develop communities and places where people want to live. By doing this the Government will help to ease the pressure of the supply of homes to ensure that the property market drives forward the UK's economic recovery."