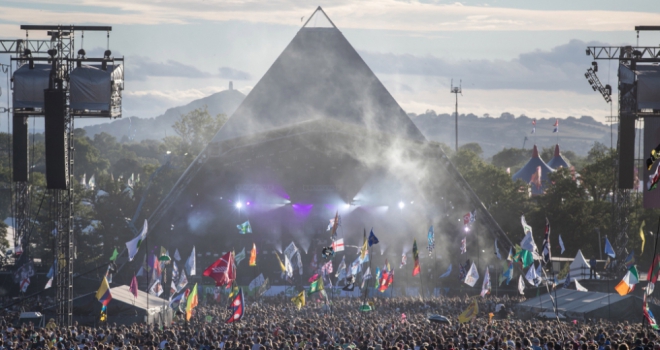 The latest analysis by estate agent comparison site, GetAgent.co.uk, looked at house price data and the annual change in postcodes home to the UK's 20 biggest festivals, which shows that a festival adjacent property will set you back £439,311 on average, up 12% in the last year and some way above the current UK average of £276,6089.
While the dust may have settled on Glastonbury 2022, a two-year hiatus due to Covid seems to have helped revive the local housing market, with house prices in the BA4 postcode climbing by a huge 44% in the last year alone.
No other major UK festival housing market comes close, with the Isle of Wight seeing the next highest rate of annual growth at 29%.
House prices have also increased by 20% or more in the last year in postcodes home to Leeds Festival (26%), Bestival (22%), Creamfields (20%) and Latitude (20%).
Wilderness in Oxfordshire's OX7 postcode has seen the lowest rate of annual growth at 2%, followed by British Summer Time Hyde Park (3%) which is also home to the highest festival house price at almost £1.1m.
BBC Radio 1's Big Weekend in Dundee's DD2 postcode offers the most affordable foot on the festival property ladder with an average price of just £163,958.
Colby Short, Co-Founder and CEO of GetAgent.co.uk, commented: "There's no better way to spend a hot summer's day than at a festival but for those looking for a short trip home at the end of a long weekend, a festival adjacent property is likely to cost you substantially more than the UK average.
"This is generally due to the fact they are located within city centres where property prices are generally high, or in rural locations where the type of property is often larger and therefore drives up the average price found there.
"While the housing market has been running red hot during the pandemic, a 44% annual increase in property prices surrounding Glastonbury festival really does take the biscuit. Whether this is down to a two-year break from festivities for local homeowners, or the buzz around its return and 50th-year anniversary who knows?"