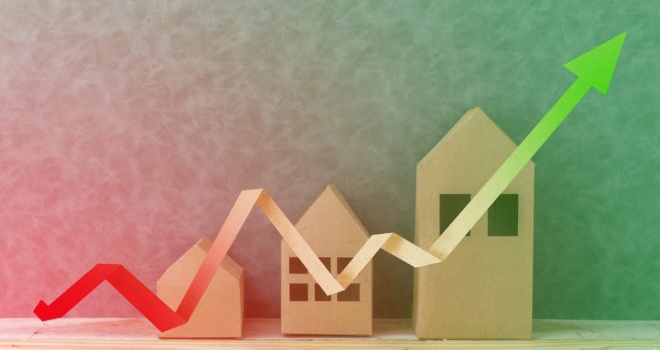 A new report from HouseSimple has revealed that there was a 7% rise in property supply across the UK during May.
The rise comes on the back of a 4% drop the previous month and is believed to be a sure sign that sellers looked to market their properties and secure an offer before the General Election result in early June.
Nearly 80% of towns and cities saw an increase in new property listings in May compared to April, with Barnsley (74.6%), Wolverhampton (52.1%) and Canterbury (51.9%) seeing the biggest rises.
However the research shows that supply levels have swung widely in many areas over the past couple of months. For example, Oldham and Northampton both saw new listings up significantly in April but falling back in May. Oldham experienced a 42.4% rise in supply levels in April but a 43.7% drop in May, while Northampton saw a 30.2% rise in April and a 25.2% drop-off last month.
In London, the rises and falls in property supply in May across the 32 London Boroughs were far less pronounced than we saw in April. Overall, new property listings were up 5.2% in the capital last month. Two areas that did see extremes in supply levels were Newham and Sutton. Newham saw new listings rise 23.5% in May compared to a 15.8% fall in April. While, Sutton saw listings fall 28.1% in May, after a similarly dramatic drop-off (19.2%) last month. Only seven boroughs saw a fall in property supply in May.
Alex Gosling, CEO of HouseSimple, commented: "Political and economic uncertainty surrounding a General Election can often see sellers hold off marketing until after the result is known. However, the 7% rise in May suggests many sellers aren't waiting and marketed their properties last month to try and secure an offer before the Election result.
There is something to be said for doing this. The Spring period, traditionally a buoyant time for the property market, has been knocked off kilter by Article 50 being invoked and the PM calling a General Election. As a result, we could see a late Spring bounce after the Election result, with a stampede of sellers putting their properties onto the market before the summer holidays. It doesn't give home sellers a lot of time to secure a sale and the savvy and committed seller, willing to negotiate on price could well have seen an opportunity to beat this stampede and steal a march on their competition."