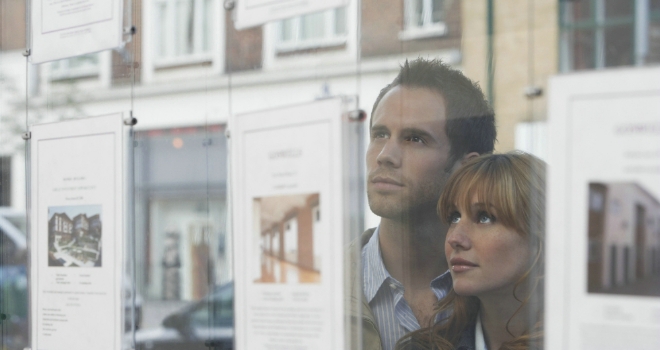 L&C Mortgages has revealed that the average first-time buyer deposit could be set to rise by nearly 60% over the next 10 years.
The current average deposit for first-time buyers sits at a huge £51,821, and could go up to as much as £65,930 by 2022. By 2027, first-time buyers may need to put down 28% of a property's value, which could amount to a deposit of £81,468, up by £29,647 from the current average deposit put down.

Looking at different cities across the UK, deposits are set to rise nationwide with the required amount going up by 75% in the next 10 years in London, 62% in Brighton and Hove and 59% in Bristol. By 2027 the average deposit for a first-time buyer in London could go up to £244,842 – up £104,855 from the current £139,987 it is today. Even in Belfast, the city with the lowest percentage increase over the next ten years, deposits could rise by 41% by 2027, jumping up from the £29,682 needed today to £41,755 in a decade's time.
David Hollingworth from L&C said: "With this research predicting that the size of deposits required could rise considerably across the country, first-time buyers could be forgiven for giving up hope on owning their first home. There is some stark variation between cities but the fact that London deposits could be almost hitting a quarter of a million pounds by 2027 is alarming.
It makes sense for first-time buyers to try and raise as big a deposit as possible but that is very much easier said than done in today's current climate. Although there are mortgage deals available to as much as 95% of the property price, rates on these types of deals will be higher than for those who have saved a larger deposit. Given the level of commitment that first-time buyers are having to make it's of little surprise that they are often electing to fix their mortgage rate, so they know where they stand with their mortgage payments."

L&C also looked at the attitudes of first-time buyers in the UK, asking how they are planning to raise their deposit. On average, first-time buyers expect 44% of their deposit to come from their own cash savings, with a further 15% coming from a Help to Buy ISA and 6% coming from a Lifetime ISA. A further 11% is expected to come from a sum from parents or other family members, and 6% will come from an inheritance.

L&C's research found that those first-time buyers looking to buy in the next 10 years anticipated they would need £35,402 on average for a deposit – the average £51,821 deposit put down today is almost half as much again. On average, first-time buyers have currently saved up £16,436 toward their deposit, and predict it will take 3 years and 8 months in total to raise the full amount. The current savings level doesn't even amount to a third of today's average deposit and almost a quarter (24%) of first-time buyers haven't saved a penny towards a deposit.

David Hollingworth continued: "Pulling together a deposit continues to represent one of the single biggest challenges and these forecasts will make frightening reading for aspiring first-time buyers. As a result the Bank of Mum and Dad will no doubt continue to play an important role for those attempting to get on the ladder. Parental and family assistance will often help to build a deposit but can also see them providing a guarantee or additional collateral, to secure the mortgage needed.

Although improvements to supply of the right type of housing will be required, it is clear that from a practical point of view first-time buyers will need to try to make regular savings as early as possible. Schemes like the Help to Buy and Lifetime ISAs can be helpful options for boosting your deposit, especially when contending with high rents. On top of this, the Budget announcement to scrap stamp duty for first-time buyers on properties worth up to £300,000 will raise a cheer with those who are struggling with the challenge of saving a deposit. The other silver lining at the moment may be that mortgage rates are extremely low but it's important to get professional advice on the right options for you."