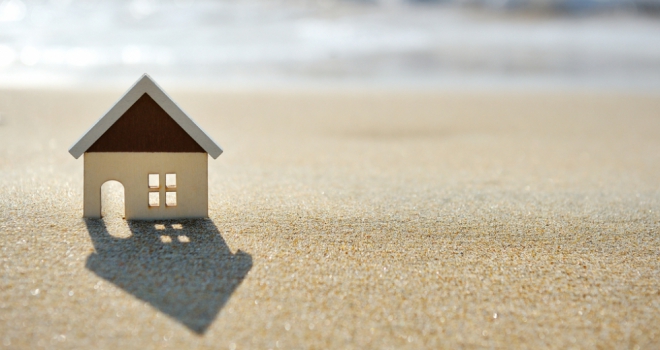 "In just a few simple steps, you can increase your occupancy rate. There are lots you can do to optimise your listing and stand out."
The first few months of the year are the busiest for vacation rental bookings, with holidaymakers from all around the world using this time to start the year off by booking in holidays and much-needed weekend breaks.
As a host, now is the best time to make some tweaks to your property listings and take advantage of this busy period to boost bookings. TravelNest has put together five tips on the best ways to spruce up your listing for 2020.
1. Make sure your photos look professional
Photos make a huge difference when guests are looking at your vacation rental, and more importantly, assessing it against the competition. It's important to go for quality as well as quantity. Here are some questions to consider when selecting the right photos to showcase your property online to potential guests:
• Are the photos of a high enough resolution? When it comes to photo quality, go for the highest possible resolution you can - we recommend 2880px on the longest side.
• Are there enough photos? The major platforms such as Booking.com, Expedia and HomeAway recommend that listings include at least 24 photos, however, don't be restricted by this number. Ensure you have photos of each room in your vacation rental - not including photos of the bathroom, for example, can put people off.
• Are there good photos of the outside space and any views from the property? We also recommend including photos of the garden or patio if there is one, plus any nice views from the property, the property entrance plus and garden furniture or BBQ. All of these things can entice guests to book.
If you have a small property, include photos of your amenities to highlight them to guests - your welcome basket, toiletries, coffee machine, as well as the TV. If you need a little more inspiration, you could also include photos of attractions that are near to your property that would be good for your guests to visit.
2. Price your place competitively
Potential guests want to know exactly how much a stay in your vacation rental will cost them. If they can't locate this information quickly and easily, they'll look elsewhere! Make sure all the costs are clear, with no hidden extras lurking down in the small print.
• Benchmark the competition: Before you decide what price to set, don't forget to research what similar properties in your area are charging. Ensure you are roughly on a par with them and don't be afraid to increase your price accordingly.
• Keep it simple: Divide your pricing into recognisable blocks such as high season, low season and Christmas/New Year so potential guests get an 'at a glance' overview.
• Show short breaks: If you offer one, two and three-night breaks, show total costs for upfront, so there's no ambiguity.
• Get ahead: People like to plan their holidays in advance, so show prices for the next 12 months, as an absolute minimum.
3. Amplify your calendar flexibility
Guests love flexibility when it comes to booking their vacation rental. TravelNest data reveals that the top 20% most flexible properties get twice the number of nights booked than the 20% least flexible. So, it certainly pays to think about flexibility.
4. Keep the description short and simple
No one likes to read long or dull property descriptions. Spend time improving the written aspects of your listing to really make it stand out from the crowd. This includes the property title as well as the description. It needs to be up-to-date, and highlight all of the property's unique selling points. Strike a balance between being creative and descriptive with your copy, and keeping things short and specific.
Go a step further and attract guests to your property by including information on upcoming events in your area. This has a really positive influence on booking persuasion and shows you are offering something that your competitors may not be.
5. Upgrade your amenities
Try to ensure that you have as many 'tickable amenities' on your listing as possible. Doing this goes a long way to improving your content score on channels like Booking.com and Expedia.
Remember that guests can use the search filters on different channels to specifically select the amenities they want, and if your property doesn't have them, it won't show up in these searches. Of course, not everyone can invest in a hot tub, but having things like a decent coffee maker, hairdryer, iron and that all-important necessity, WiFi, will help you attract more guests to your property.
If you've added any new amenities recently make sure these are included. Guests like to know what to expect and will refer to your amenity list to determine which items to bring with them. You'll save them lots of hassle if you are specific about things like bicycles, game consoles, speakers and phone chargers, for example.
From including as many photos as possible to listing all of your amenities, these are just a few steps you can take to spruce up your online listings and get more bookings in 2020.
Cassie Pryde, customer experience consultant at TravelNest, commented: "Boosting bookings on your vacation rental isn't as difficult as it might seem at first. In fact, in just a few simple steps, you can increase your occupancy rate. There are lots you can do to optimise your listing and stand out.
"The more information and transparency you can give your guests upfront, the higher the chances are that your property stays booked up! No matter how long you have been a host or property manager, there is always room to improve."