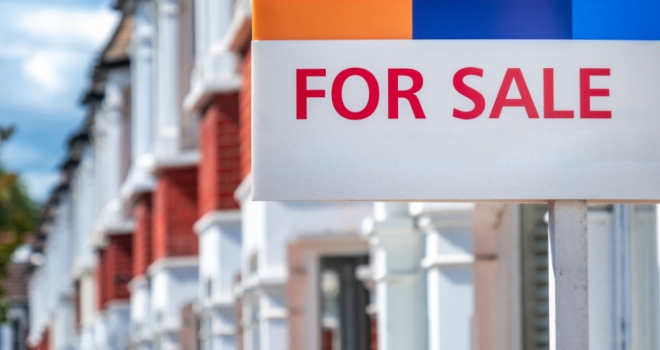 Conditions in the UK property market this summer have been brutal. Fuelled by the ticking clock of the stamp duty holiday deadline and compounded by a record low level of stock, those who have attempted to buy will have experienced a congested and pushy market.
However, while the autumn market is likely to be far from normal, it may bring some relief.
Craig Fuller of Stacks Property Search, comments: "In many sectors there's been a shocking shortage of property on the market, but we are beginning to see some easing of this situation. As autumn progresses, we expect to see supply and demand begin to look a little more balanced.
"The fall through market is a very real source of properties. A fair proportion of the sales that were agreed in the over-heady days of the summer at inflated prices have failed to complete as buyers' feet get a touch of the autumn chills and re-assess.
"And we can see a good pipeline of property queuing up to come on in the coming months. Vendors who still weren't feeling strong enough to embark on selling during the summer were lining their properties up to come on in September and October.
"Buyers would do well not to pause in their efforts to buy, however, exhausted they're feeling by summer failure. Continue with serious intent, the market will be strong well into the autumn and beyond, only pausing for Christmas. So don't run out of steam at the end of October, pace yourselves and keep going, more stock will come on and it may be at a more sensible level than it has been in the past year.
"While the old phrase 'cash is king' is perhaps more relevant than ever, we've found that kindness and politeness goes a long way too. Some buyers are tempted to adopt an aggressive attitude to a sellers' market, but charm and humanity should not be underestimated. In one competitive bidding situation, the higher bidder lost the property as they had behaved so unpleasantly during negotiations."
Sara Ransom of Stacks Property Search in London, adds: "Similarly, a client who didn't submit the highest bid in a 'best and final offers' scenario won the bid because they loved the house just the way it was while other buyers had plans to smash through walls and pull apart the interior.
"Other buyers have won bidding wars against developers who have adopted bullying tactics during negotiations."
"There are some fantastic areas of London that are looking like exceptional value. Properties in Notting Hill and Holland Park are around 10% cheaper than they were pre-Pandemic. Lovely first-floor flats on garden squares that would have sold for around £1.8m at the end of 2019 are now on the market for around £1.3m or £1.4m. They've suffered from the double blow of Millennials tempted by areas such as Hoxton and Shoreditch, and the death of overseas buyers. As soon as international buyers are back in force, this window of opportunity will close."
Craig suggests that buyers can put themselves in the best position by:
- being prepared to drop everything and view at a moment's notice;
- Stay calm, be polite however stressed out you feel by constantly chasing after property that sells soon after you've looked at it;
- Don't take your frustrations out on the vendor or the agent;
- Put effort into your relationships with the selling agents, you want to be at the top of the list of who they call when a property falls through.
- Put as much effort into viewing in the colder shorter autumn days as you did in the summer months.
Craig concludes: "Timing is always an issue when it comes to buying in the autumn. If the vendors don't want to complete before Christmas, don't let it put you off; moving into a property immediately prior to the festivities can be overwhelming; give yourself a break and let somebody else host this year."