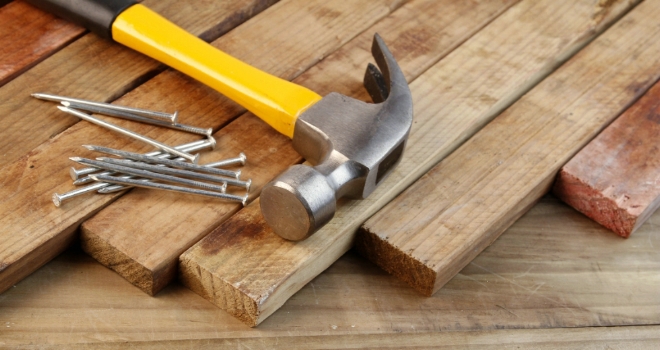 ""
Modern British living is about embracing space and light, reveals new research commissioned by Direct Line Home Insurance, which identifies the latest building and renovation trends.
Researchers surveyed builders and tradesmen directly, to understand the latest trends in property works and redesign to identify the changing face of Britons' homes.

Nearly half (47 per cent) of builders reported extensions as being the most popular trend for home improvements. With the average difference in asking price between a two and three bedroom home in London of £157,202, while the average bedroom extension cost is £35,000, it is no wonder people want to expand and add value to their properties. The asking price difference in Scotland between two and three bed properties is still £45,949, reinforcing that home owners can potentially make a hefty profit by extending their existing property.

With one in seven (15 per cent) builders reporting access to light as the most common current trend in home remodelling, householders are continuing to install large bi-folding doors, replacing exterior brickwork or fitting new skylights to make rooms appear more spacious.

Homeowners looking to create space by converting their lofts should be wary, however, as builders reported this as the type of home improvement is most likely to go wrong (36 per cent). Changing bathrooms (26 per cent) and kitchens (19 per cent) are also likely to cause problems.

It is good news for homeowners though as the majority (70 per cent) of property improvements tend to be completed within the budget and timeframe originally quoted. Builders estimate that only a quarter (26 per cent) of projects tend to run beyond the original budget quoted and a third (35 per cent) run over the originally quoted timeframe.

When asked what advice they would give homeowners, builders stressed the importance of taking the time to plan exactly what they want to achieve, to thoroughly research the builders they plan to use beforehand and get a minimum of three quotes.

Katie Lomas, head of Direct Line Home Insurance, commented:
"Extending homes or converting rooms to add light and space can add real value to a property, so can be worth the investment. With the rising cost of house prices making it expensive to move, home improvements are a popular way to improve your living situation without breaking the bank.

"Homeowners should take note of the advice provided by builders, as spending a bit of extra time ensuring that they have an agreed plan and budget in place may significantly limit stress levels further down the line. Having good home insurance is important, as improvements and changes to your home can impact your policy. Make sure you inform your insurer of any improvements you are planning before you make them, as you may need to increase your cover or abide by additional exclusions, for the duration of the building work."