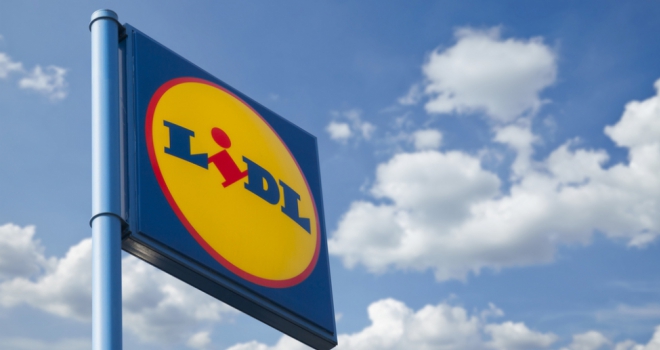 We may have known about the Waitrose effect for some time, but the latest research from Lloyds Bank has shown that even living near a budget supermarket can push up your property's value considerably.
Lloyds revealed that having a premium brand on your doorstep means buyers typically need to pay top prices. Homes in areas with a Waitrose, Marks & Spencer or Sainsbury's are most likely to command a higher house price premium when compared to the wider town average.
The "Waitrose effect" commands the biggest cash premium - costing £43,571 (12%) more than average house prices in the wider town (£420,112 v. £376,540), followed by properties close to a Marks & Spencer with a premium of £40,135 and Sainsbury's (£32,707). Homes within easy reach of all three supermarket chains are trading at an average premium of 12%.
In the past year the premium attached to living within walking distance to a Marks & Spencer has grown by £10,143 (from £29,992 to £40,135) the largest rise amongst the supermarkets chains. By comparison, the price premium near a Waitrose has grown by a relatively modest £7,000 in the past year.
Homes close to a Tesco, the UK's largest supermarket, are also worth over £21,000 (£21,369) more than other properties in the nearby area (£278,647 v. £257,278); closely followed by Co-Op (£21,020) and Iceland (£17,445) stores.
Interestingly, smaller local stores like a Little Waitrose, Sainsbury's Local or Tesco Extra attract a higher average premium of £58,109 compared with a larger superstore (11%, or £30,580).
Aldi and Lidl drive up property prices
But it's homes near to budget supermarkets which were found to have seen the biggest house price rise: properties near to Lidl, Aldi, Morrisons and Asda have increased 15% (£29,316) over the past four years. This is a faster increase than for all supermarkets (10%). Showing houses near discount stores can also be popular and the cheaper supermarkets are catching up fast.
Over the past four years average house prices in localities with an Aldi grew by a fifth (20%, from £178,809 to £213,765) a much faster increase then then the rest of the town (16%, from £182,395 to £211,463). Other areas with a supermarket chain to record the fastest price growth in the past four years include those with a Co-Op (up 16% from £224,679 to £259,969) and Morrisons (up 14% from £203,756 to £233,261).
In addition, in 2014 property prices close to an Aldi traded at a discount of -£3,586 than the wider town. In 2018 house prices in areas with this "discount" retailer now fetch a higher price premium, compared to the rest of the town, at an average of £2,301. Homes near a Lidl are also worth £5,411 more than other properties in the nearby area.
Andy Mason, Lloyds Bank mortgages director, commented: "It's easy to assume the effect of different factors on the value of a property but this research clearly shows that there is a significant link between the convenience of a local supermarket and house prices.
The Waitrose factor has been known for some time and although the likes of Aldi can't yet boost house prices in quite the same way, the research shows that all stores are now having a positive effect on local property prices."