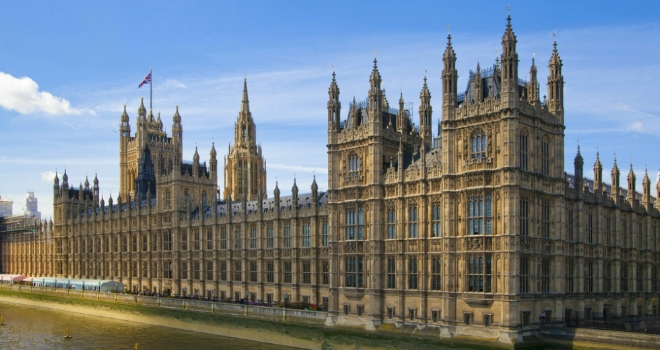 "Periods of political uncertainty tend to halt activity in the housing market, and this is exactly what we're seeing this month"
The latest NAEA Propertymark housing report has shown that the number of house-hunters registered per estate agent branch fell in April to 397 per branch, down from 425 in January and February.
According to the data, this is most likely down to uncertainty triggered by the snap General Election starting to take effect, as buyers put their plans on hold until the result is clear. Last April amid Brexit uncertainty, the number of house-hunters searching for properties was 17 per cent lower at just 325 per member branch.

Supply of properties
Supply also fell in April; in March there were 39 properties available to buy per branch but in April this figure dropped by eight per cent to just 36 per branch.This is the lowest level seen since April 2016 when agents had just 35 properties to market, as sellers held off until after the EU referendum.

Sales agreed and sales to first time buyers (FTBs)
The number of sales agreed per branch fell from 10 in March to eight in April, while the proportion of sales made to FTBs stayed the same at 25 per cent. The rate of sales agreed above asking price rose to seven per cent in April, from five per cent in March. In line with this, the number of properties which were sold for less than the asking price dropped three percentage points from 75 per cent in March to 72 per cent in April.
Mark Hayward, Chief Executive, NAEA Propertymark said: "Periods of political uncertainty tend to halt activity in the housing market, and this is exactly what we're seeing this month. All of the main political parties have outlined significant housing promises in their manifestos and we'd hope to see these policies rolled out in the new Government's first six to 12 months in Parliament. Buyers and sellers alike are recognising this and adopting a 'wait and see' strategy to decipher how or if the value of their existing or future homes will be affected.

However, despite the fact that increasing housing stock is playing a part in the Election campaigning, more often than not we find these pledges are unachievable and turn out to be empty promises. It's therefore important that the market doesn't totally stall as this could trigger an unintended domino effect, which we could still feel the effect of years later before supply increases. A business as usual approach will ensure house-hunters are met with a healthy supply of properties to view, and sellers get a fair price and a good buyer."