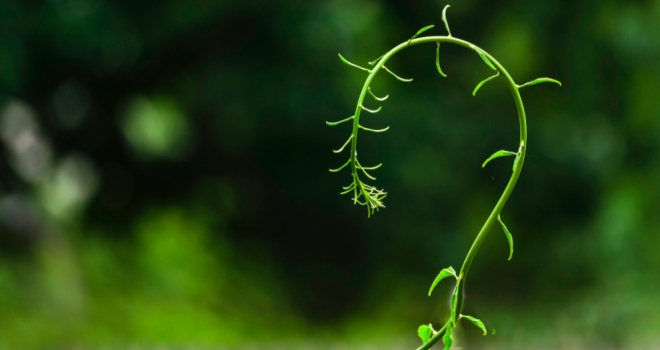 It has long been debated whether or not south-facing gardens are essential or desirable, if they are the holy grail of a property or just a massively hyped up by estate agents.
A report by the Telegraph suggested that having a south-facing garden only added £800 to the value of your property.
However, this was back in the pre-covid world and things have changed somewhat.
Newly released research from Rightmove now suggests that having outside space that faces in the most desirable direction are priced at £22,695 higher on average than homes without, a 7% national asking price premium.
The data, analysed for the first time, looks at just under 400,000 three and four-bedroom homes across Great Britain. Those listed as having a south-facing garden were found to have an asking price premium of 7%.
The national average asking price of three and four-bedroom homes with a south-facing garden is £369,365, compared to £346,670 without.
There are a number of regional variations, with homes in Yorkshire & the Humber commanding the biggest asking price premium, at 14%. Its well-known rural appeal is added to by its affordability, being the second cheapest region in England. While relative remoteness is high on many buyers wish-lists, associated exposure to harsher weather conditions can be softened by a warmer southerly garden, and agents say it is an extremely important feature when they carry out house viewings in the region.
The analysis also found that homes with south facing gardens sell more quickly than those without, in almost all regions. Again, Yorkshire & the Humber performs best, with these homes finding a buyer on average eight days faster. The national average is two days faster, with eight out of 11 regions all finding buyers more quickly.
A recent survey found that having a bigger garden or at least access to one was the number one thing that lockdown had changed for what buyers are now looking for in their next home.
Prospective buyers searching on Rightmove and stating that a garden is a must-have for their next home doubled in June compared to June last year. Total searches were up 56% for the same period, meaning home-hunters are searching more, but especially for gardens.
Miles Shipside, Rightmove's property expert, had this to say: "Since the market reopened we've seen a huge rise in demand for homes with a garden as buyers place greater importance on outdoor space. For as long as I can remember, south-facing gardens have been viewed as the crème de la crème of outdoor spaces among home-hunters. Longer sunny days means you and your plants benefit from the additional warmth. It doesn't mean your house will automatically be worth £22,000 more if it has a south-facing garden as this is an average and it will also depend on the size, condition, and location of your home, but it's certainly something to shout about in a listing as it could mean your home makes it on to a buyer's shortlist over another property down the road, or even on the other side of the street.
"The key is to have the garden looking its very best for pictures and viewings. A quick lick of paint to a garden fence or shed helps, and it sounds simple but mowing the lawn and putting out a few garden chairs can give would-be buyers the chance to picture their new lifestyle."
What do estate agents think?
David Phillip, partner of David Phillip Estate Agents in Yorkshire, said: "Without a doubt, we've seen huge demand for homes with a south-facing garden. You'd be amazed at how many people turn up to a viewing and use the compass on their phone to work out where the sun is coming from, it's a really important requirement in these parts. These types of properties are selling quickly, especially since the market reopened in May. Lots of homes in Yorkshire are in rural areas, and so the trade-off from not living in an urbanised area is that you want a lovely outdoor space, and what's more lovely than a garden that gets lots of sunshine? South-facing gardens have almost become a necessity."
Belinda Hutchinson Smith, director at Strutt & Parker Shrewsbury, said: "Today, people are more aware of the benefits of a garden and a good south-facing garden or terrace means that you'll get sunlight to enjoy all day long. Gardens are another room to your house and are an extension to the living space, so the more you can use it the better.
"In the summer, south-facing gardens will thrive but it's also the light that they provide through the long winters that's just as valuable. For those with a well-sheltered south-facing garden, you'll find you can often sit out throughout the year. Light is one of the most important aspects of a property, whether that's within the house or in the garden, both for physical and mental health.
"Without question, most buyers will request a south-facing garden, even more so with town properties and are definitely prepared to pay a premium. Some houses and streets will vary steeply in price from one side of the road to another as a result of the direction they face."
Marc von Grundherr, director at Benham & Reeves in London, said: "We've seen from our own research that eight out of 10 buyers want some form of outside space, and homes with a south-facing garden are absolutely much more popular. Having a garden has always been the icing on the cake for buyers, but now a south-facing garden is the cherry on top of the icing – it's that extra driver when deciding if you really want a property.
"I think south-facing gardens come at a premium in London because typically we're more limited on space down here. A typical terraced house in London might have a garden that's only 20 ft long, so you want as much light as possible in your garden and into the back of your house. And London is very built up, especially in places like Fulham and Chelsea, and all those buildings that overlook smaller homes tend to zap up all the light."
Glynis Frew, chief executive of Hunters Estates Agents, added: "South-facing gardens have always been desirable due to getting the most hours of sunlight in a day. With people spending more time at home now due to lockdown and the rise of flexible home working, it's little surprise that a south-facing garden is more sought after to make the most of this. Green space and natural light have proven positive impacts on our mood and productivity."