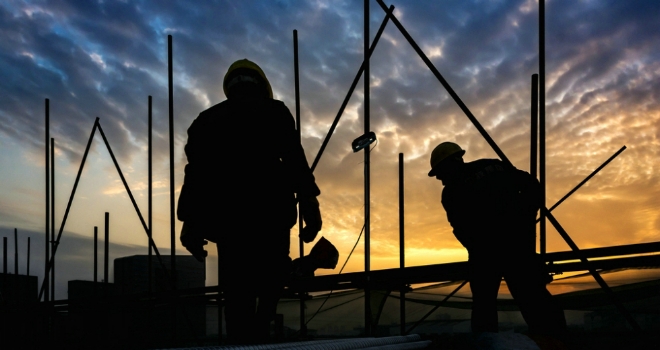 Countryside Properties has seen total completions rise 27% in the year to September 30, reaching 4,295 homes. Of these, 1,276 were private sale, up 7%.
Open sales outlets rose 28% to 60 with a further 55 sites under construction. The firm's net reservation rate is at 0.80, at top of target range.
In a trading statement issued today, Countryside said its private average selling price reduced by 7% to £402,000 due to the impact of regional mix with underlying sales price growth of 2%. Its total forward order book is up 40% at £900 million (2017: £644 million) of which the private forward book was £215 million.
Countryside's Housebuilding division "continued to deliver good growth" but with private ASP broadly flat at £512,000 during the year, in line with the firm's strategy of ensuring that housing remains relatively affordable for local owner occupiers.
The firm has maintained its strategic land bank in the Housebuilding division by acquiring 1,334 plots on ten sites during the period. The Housebuilding land bank now stands at 19,778 plots (2017: 19,826 plots) of which 85% has been sourced strategically, on options or conditional contracts.
The Partnerships division has seen total completions up 38% at 3,019 homes versus 2,192 homes in 2017. This includes 465 homes delivered by Westleigh, acquired by the group in April 2018. The private ASP in the Partnerships division decreased by 7% to £318,000, driven by the change in regional mix. Private completions were up 38% to 1,137 homes, Private Rental Sector ("PRS") units were up 12% at 809 and affordable homes were up 66% to 1,073 in the period.
Countryside has 29,878 Partnerships plots under its control (2017: 19,223 plots), including 4,981 plots from the acquisition of Westleigh. This represents approximately ten years of future work at current volumes for the Partnerships division
Countryside says it anticipates that private for sale housing will only make up around one third of group completions in the coming year. "We continue to have excellent visibility of our medium-term growth with ten years' secured work for Partnerships and our strategically-sourced land bank in
Housebuilding'" the statement said. "We continue to see strong demand for our homes, particularly from first time buyers and the private rental sector but are seeing a more subdued tone from discretionary purchasers. However, we reiterate the medium-term guidance given at our Capital Markets Day in June of 10% to 15% growth per annum.
We will update on current trading alongside our full year results announcement on 21 November 2018."
Ian Sutcliffe, group chief executive, commented: "We have enjoyed another year of strong growth, underpinned by our strategy of mixed tenure delivery. Both our Partnerships and Housebuilding divisions have performed very well on all financial measures, exceeding all of the medium-term targets we set out ahead of our IPO three years ago."