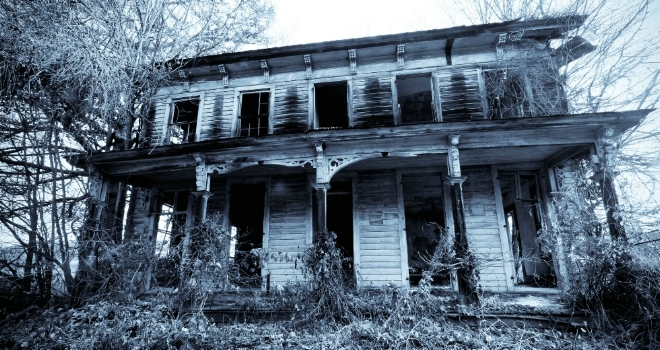 Ever wondered if you could afford to live in the farmhouse from The Walking Dead? Or wanted to know how much deposit you'd need to buy the property in Stranger Things?
Which? Mortgage Advisers has calculated the cost of some of the most famous fictional haunted homes, mortgage considerations, and how much you would need to afford a 10% deposit.

David Blake, Principal Mortgage Adviser, Which? Mortgage Advisers said: "Whether you're moving home or looking to take your first step on to the property ladder, it is important not to get spooked by property transactions. It is vital to know how much you should be paying and what else you need to budget for. Seeking independent advice from a reputable mortgage adviser can also help you to get the best possible mortgage deal."

1) Stranger Things, Hawkins, Roane County, Indiana, United States – £76,000
Charming three-bedroom property in suburban Indiana. Great location on the outskirts of town, within walking distance of the local school, National Laboratory, and the Harrington House. The property comes with three bedrooms, a bathroom and a very well-lit living room. At such a low price, it's perfect for first-time buyers.

Mortgage notes: The property looks sound enough, although the living room might well need some modernising. It's estimated that properties increase significantly if they're near good schools.

A 10% deposit would cost you £7,600.
2) The Walking Dead, Greene Farmhouse, Senoia, Georgia, United States – £448,000
Magnificent Georgian farmhouse located just outside of Senoia. Unlike many of the other properties nearby, the farm has its own generator and five wells providing fresh water. It also boasts spectacular views of the creek and woodland. Unfortunately, the barn is temporarily occupied until further notice.

Mortgage notes: Properties with outbuildings, such as barns, can be tricky to mortgage. The lender would want to understand whether the property is to be run as a working farm or has any agricultural ties. Buying with vacant possession would be a must.

A 10% deposit would cost you £44,800.
3) IT, 29 Neibolt Street, Derry, Maine, United States – £288,000
Spacious 5,000 sq. ft. property in a quiet location, perfect for a family looking for a fixer-upper. With its unusual architecture, authentic wooden cladding and impressive spiral staircase, this house has huge potential. You will soon find out there is more to the house than meets the eye.

Mortgage notes: As this property is not habitable, any potential buyer looking for a mortgage will need to look at specialist refurbishment finance in order to return the property to its former glory. Once it is habitable, you could look to sell or potentially remortgage back into the mainstream market.

A 10% deposit would cost you £28,800
4) The Woman in Black, Eel Marsh House, Crythin Gifford, Northumbria, UK – £1,440,000