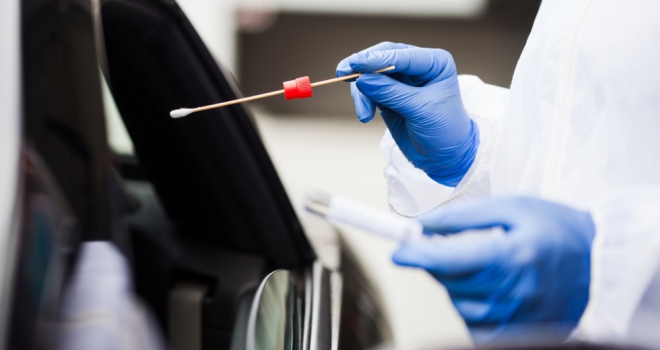 South-facing gardens, solid broadband connections and now, according to research by estate agent, Barrows and Forrester, proximity to a Covid-19 testing site, are what house hunters are dreaming of for their next home purchase.
Data collated by Barrows and Forrester has found that a Covid-19 testing site could be the latest property feature to help boost home seller sold prices after the firm analysed current house prices across postcodes that are currently home to a Covid testing station to see how they stacked up against property values in the wider market.
The research shows that across the 163 postcodes currently home to a testing site, the average house price sits at £243,588.
This is some £4,392 more than the UK average, a property price boost of 2%.
However, when comparing the average house price in these postcodes to the wider local authorities they are located within, this house price boost is even more prominent. The average house price across these wider local authorities is currently £228,104, meaning house prices in postcodes home to a Covid testing site are 7% higher than the immediate wider area. A jump of £15,484.
In some areas, this difference is even greater. The biggest property price gap is in Fife where the KY16 postcode is home to a Covid testing site and an average house price of £328,880, 137% higher than the current average across Fife as a whole.
Doncaster's DN9 postcode is also home to a Covid testing site and an average house price some 123% higher than Doncaster as a whole. As is Birmingham's B72 postcode, where the average house price comes in 106% more than the wider average across Birmingham.
James Forrester, Managing Director of Barrows and Forrester, commented: "Despite news of a potential vaccine, we could still be facing many months of life with Covid precautions in place.
"As we attempt to return to normality, the ease of getting the all-clear could be a big factor for many looking to travel, work or see loved ones, so living close to a Covid testing site could well become a sought after feature for homebuyers in the short to mid-term.
"I'm not sure if the close proximity of a Covid testing site would spur me to pay more for a property personally, given the potential higher footfall of those that could have the virus. However, the research shows that if you did want to buy near a testing site, it's going to cost you a fair bit more than a property elsewhere in a given area."