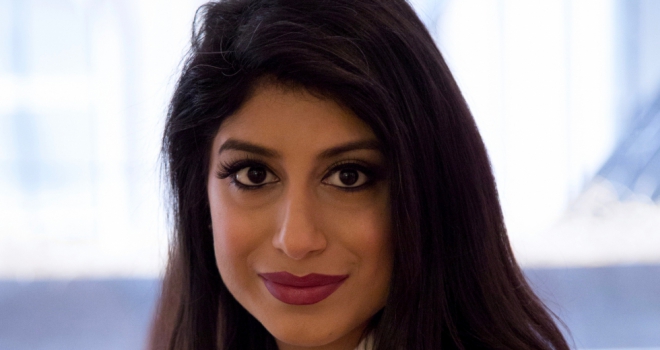 In Q4 of 2017, the UK's retail market saw occupier demand dropped for the third consecutive quarter, with a reported fall in demand from prospective tenants by 22 per cent - the lowest reading since 2011.
As a result, the retail sector was the only area of the UK market to see an increase in availability of leasable space.
Now in 2018, nearly 1,000 retailers in the UK - from the likes of House of Fraser and Poundworld, to independent traders – went into administration between January and September. In this nine-month period, rents dropped, vacant commercial spaces increased, and investor interest has massively wavered.
Footfall on our highstreets may have decreased but the ecommerce boom is keeping the retail industry up top. So, instead of resisting the ecommerce boom and trying to cling to a dying high street, we should now move forward and transform how we use these empty commercial spaces for the benefit of the UK economy. This isn't to say that every high street needs to be transformed into a residential asset, but with the country needing high quality housing now more than ever at rents that don't swallow 2/3 of the average Londoners pay check each month, this should be a heavily considered proposition.
Research has shown that the government needs to be building 340,000 homes per year - rather than its current target of 300,000 - until 2031, to meet demand. If they want to make this happen with its current low availability of land, they need to think outside the box and collaborate with private firms who are willing to take risks, challenge manufacturing methods and build innovative homes in available spaces.
From pre-fabricated, shared living spaces that are created off-site in the UK and built in unused commercial spaces, to simpler existing co-living models, there are feasible options out there ready for public sector partnerships. Solutions such as these can allow the UK to rapidly fill empty spaces at low cost, quicker turnaround times and at higher capacity than traditional developments.
What's vital for this to work, though, are scalable models. If a housing product is a proven success in one area, it must be replicable in another, remaining consistent on timeframe delivery and on development price. The government can't afford to take on partnerships with disrupter brands if these models can't be scaled - this will only slow down the process of creating more homes and hinder the chances of rectifying the shortfall in housing by the 2031 deadline.
Retail is of course not the only sector suffering from an increase in vacant spaces. Hospitality and commercial offices are also seeing an upsurge with the popularity of AirBnb's, flexible working as standard and shared workspaces now becoming a more viable option for both start-ups and corporates.
By harnessing on property opportunities and innovations like these, and taking a chance to challenge the status quo with clever commercial transformations, the public sector can work with private property firms to bring a higher volume of homes to our ever-growing cities.
Rajdeep Gahir - Vivahouse